Get all the latest info on UTV Communications and Navigation systems as well as UTV Sound Systems. UTV News will show you the latest products and provide product reviews and information.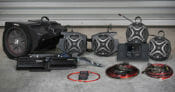 Thursday, October 15, 2020
Backup camera included for free for a limited time to lower 48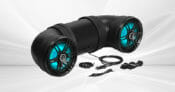 Friday, September 11, 2020
Sound Storm Laboratories Launches Powersports Plug & Play Boom Tubes
Tuesday, September 8, 2020
Rugged Radios has some tips for getting your communications system grounded.