Argo has unveiled its lineup for 2022, which include the new  Magnum XF 500 Utility SxS and ATVs for youth.
The Magnum XF 500  is available in both a base and LE package, and features push-button 2WD/4WD with front-differential lock, a tilt-assist dump box, projector headlights, and increased storage capacity within the cab and tailgate.
An extensive array of ATVs returns to Argo's range, including a youth XC 90 model—rated for riders 12 and up—XR 500 models and an all-new single-rider XR 700 model. Two-up UTVs from Argo return, with the XRT 570 and XRT 1000 Touring ATVs.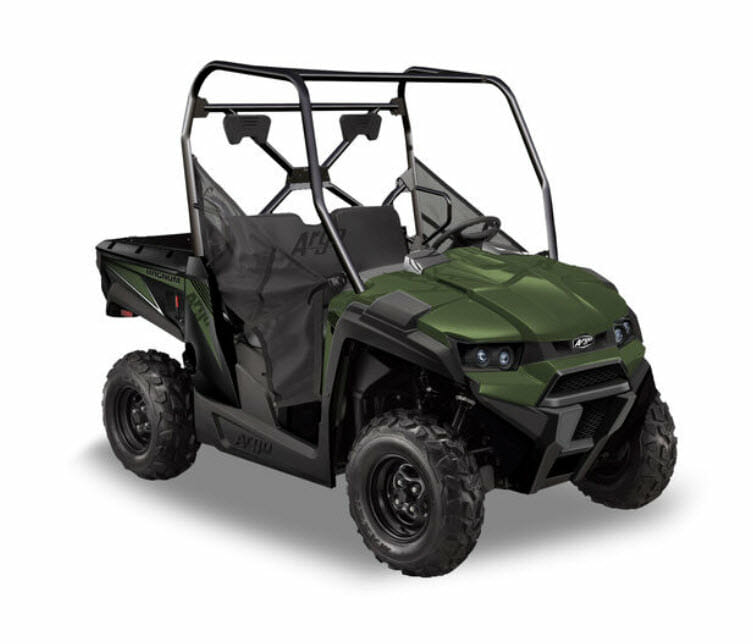 Brad Darling, President and CEO of Argo commented, "We made a promise to Know No Boundaries when engineering new and innovative ways to Go Anywhere. Our product offering for model year 2022 illustrates not only our commitment to this promise but also our commitment to revolutionizing the powersports industry by bringing you products no other manufacturer can offer."
In its amphibious segment of Extreme Terrain Vehicles (XTVs), Argo has a newly designed Instant Torque Drive System (ITDS) and Instant Torque Clutching (ITC) system. Engineered to enhance torque, acceleration, speed and throttle response, the combination of ITDS and ITC alleviates the need to offer two different transmission options like the High-Torque (HT) and Standard Torque (ST) transmission found in previous years. Offered as a standard option on all recreation and commercial XTVs, this newly engineered drive system and clutching provides increased torque and acceleration in one package.
Along with the new drive system and clutching, Argo has added a newly engineered 8.5-gallon steel fuel tank with the fuel level display integrated into the dash-mounted, multi-function premium and deluxe gauge versions.
ARGO's series of recreation XTVs include the Frontier, Aurora and Conquest models. Opening with the value-centered Frontier series, this line will be offered in both 6×6 and 8×8 variants in 650 or 700 options. Powered by the 23-hp carbureted or Electronic Fuel Injected (EFI) Vanguard engine, the Frontier series comes equipped with the all-new ITDS and ITC along with the newly engineered steel fuel tank and electronic fuel level display. Also included on all Frontier models for 2022 are hi-vis LED taillights prioritizing operator and passenger safety during all hours of operation.
The Aurora Series returns as the premiere XTV in Argo's lineup and is offered in 800, 850 and 950 packages, outfitted with premium features and Big-Block engine options.  The Conquest Outfitter is engineered for sportsmen and is available in the 800 liquid-cooled and 950 fan-cooled packages.
Argo expands its commercial sector with the Conquest Pro and Aurora Responder XTVs and the Argo Sherp Series Utility Task Vehicles (UTVs).
For more information, visit ARGOXTV.com