Oracle Lighting has released a new "fang light" for 2019-21 Polaris RZR 1000 and Turbo models (except Pro).
The following is an excerpt from a press release from Oracle Lighting…
"Our Dynamic ColorSHIFT fits all 2019+ Polaris RZR 1000 and Turbo (except Pro), and features individually addressable LEDs which pack a ton of unique features," explained Justin Hartenstein, Oracle Lighting director of development. "The dynamic features allow the user to run multiple moving color patterns through the LEDs, creating a vivid eye-catching lighting effect. The new RGB+A (RGB+ Amber LED) Switchback lineup features Amber LEDs creating the exclusive Dynamic Flow turn-signal effect."
The Dynamic Flow Turn Signals (an Oracle Lighting exclusive) has a sequential indicator that sends the LEDs in a wave towards the direction you are turning. This feature is built in to the control box but is optional and does not need to be connected if you choose not to.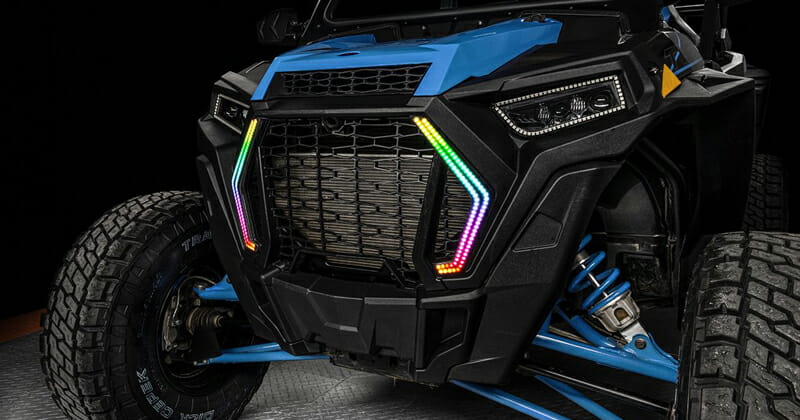 The Dynamic DRL Startup Sequence (an Oracle Lighting exclusive) is the latest advancement in Oracle Lighting's Dynamic LED line. This feature creates a motion effect when you start up the vehicle, giving the appearance of the DRL lights "waking up". It is easy to install by simply connecting the integrated DRL wire to ignition + power.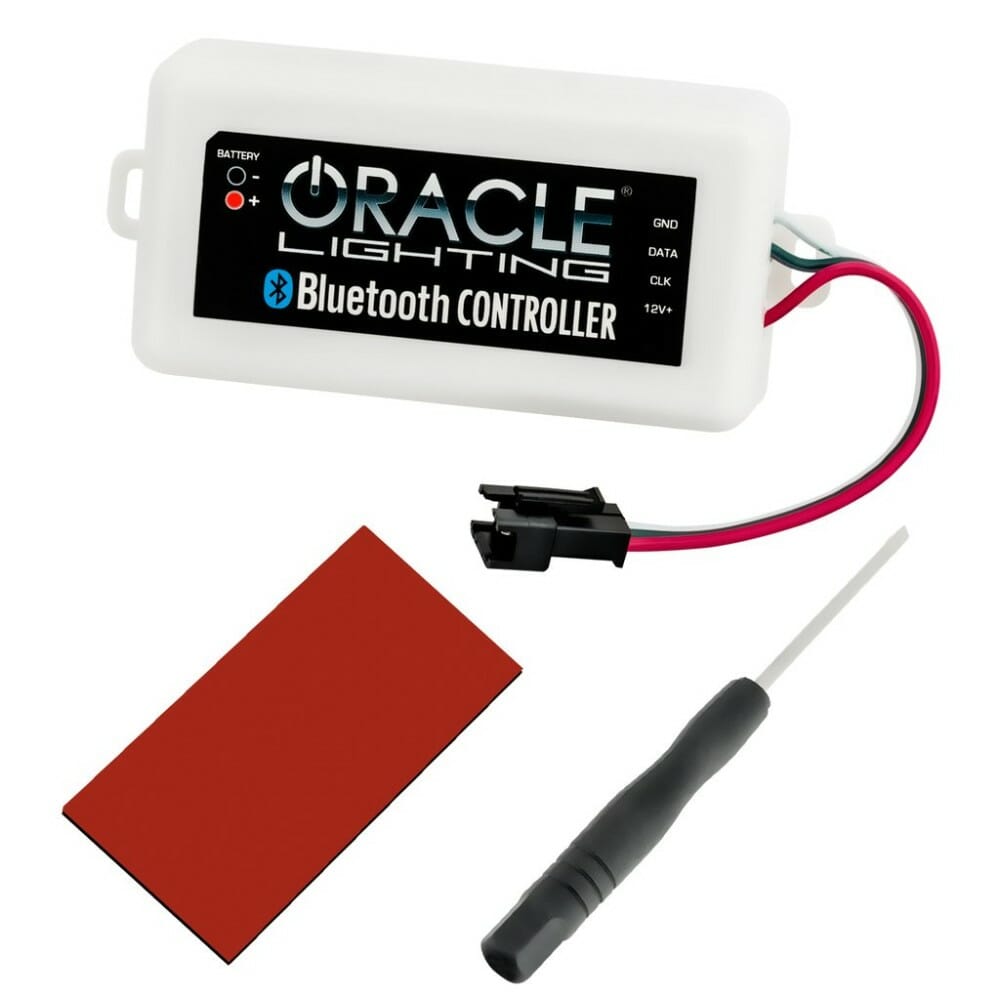 The Smartphone App Control can easily make standard white colors as well as any static colors using the LED color wheel. What makes these Dynamic halos unique is that you can also display a variety of moving patterns within the app. With more than 200 different patterns there is something to fit every color scheme imaginable.
Installation requires connecting the LH and RH input cables to the + turn-signal wire leads. Note: if your vehicle is not equipped with a turn signal kit you will need to add that to use this feature.
"Installation is very easy thanks to the IP67 waterproof characteristics of the Halos," Hartenstein concluded. "The LEDs are completely encapsulated in a waterproof resin which allows them to be installed onto the outside of the lens. Plus, wiring is now easy with the plug-and-play connectors between the LED modules and LED driver and LED controller. Simply plug the halos into the LED driver and connect the provided leads to + and – to the battery. The cables even have ring terminals already installed for the closest thing to 'Plug-and-Play' you can get with a kit like this. Once connected to the battery simply download the app on your phone and turn on your lights."
Video | Install Oracle Dynamic Surface-Mount DRL Signature Light in 2019-21 Polaris RZR 1000 Turbo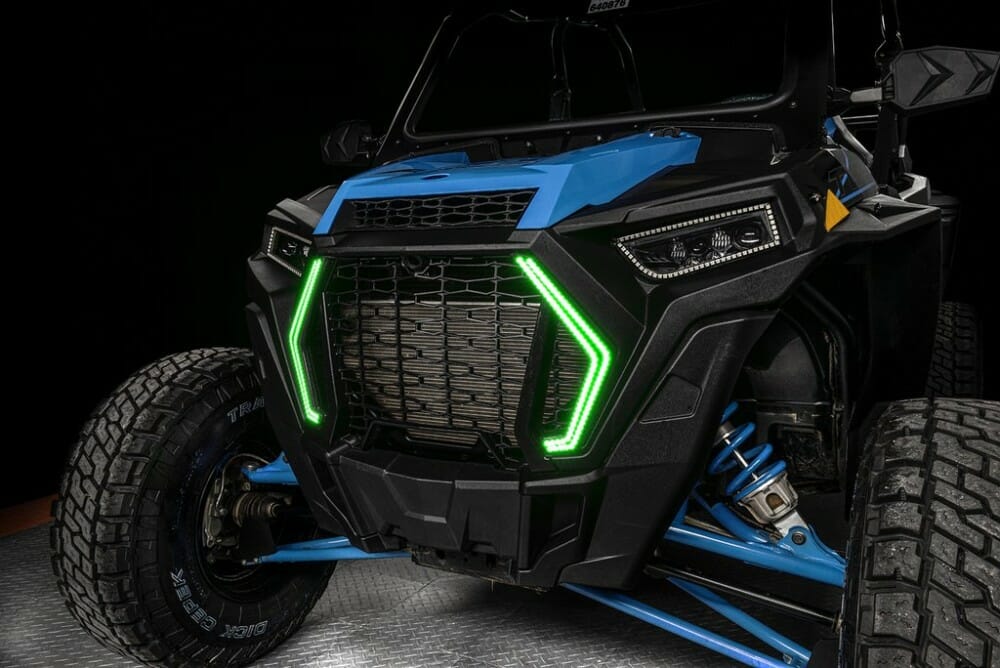 The "fang lights" fit 2019-21 Polaris RZR Turbo and 1000 (p/n ) and have an MSRP of $299.95.
For more information, visit www.oraclelights.com