Polaris has unveiled its 2022 models that include a new Ranger SP 570, limited-edition models and a Youth RZR.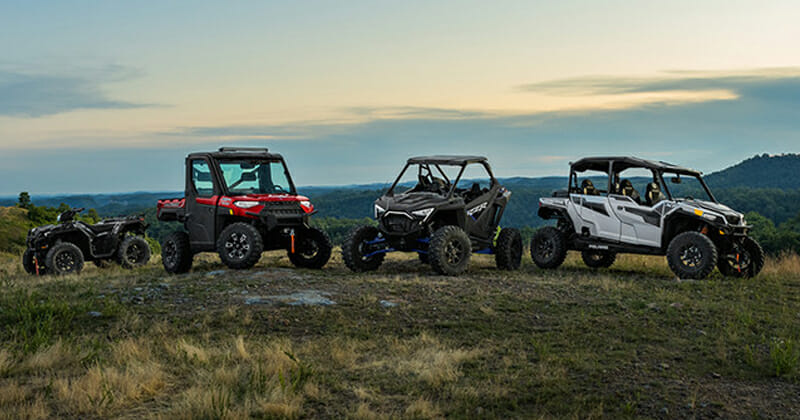 Ride Command will also be coming to special editions of the Sportsman 570 and XP 1000 ATVs, marking the first time Polaris has offered an ATV with built-in navigation. Polaris has also added its Ride Command GPS and communication technology to an expanded lineup of vehicles.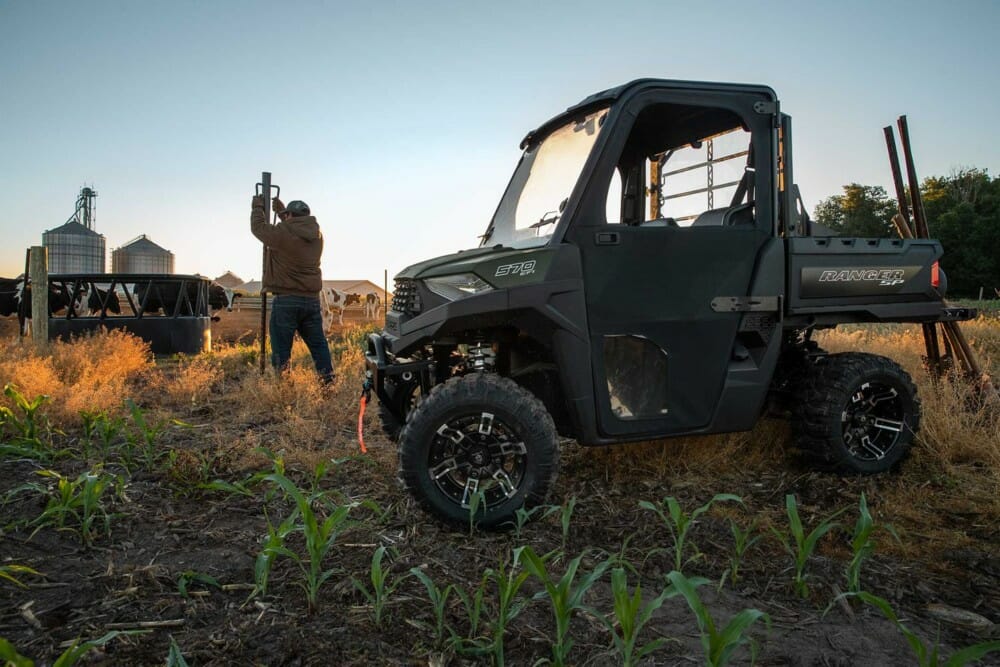 The all-new Ranger SP 570 is purpose-built for families, property owners, ranchers and hunters that work hard and play hard. The new mid-size Ranger increases efficiency when tackling tough jobs, allowing more time for fun with friends and family.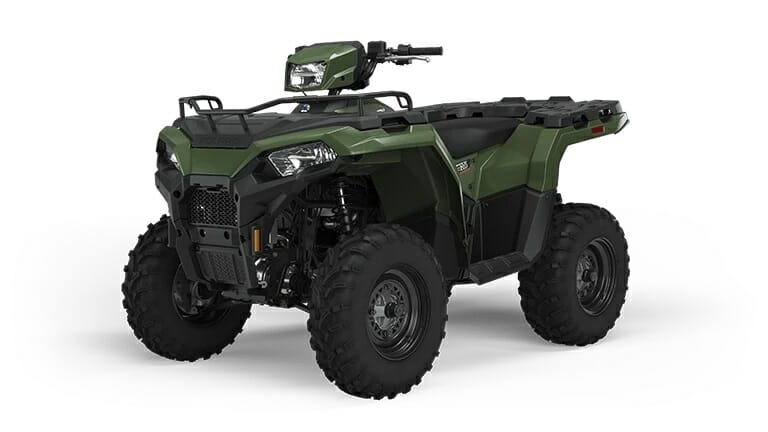 2022 Polaris Sportsman 570 in Sage Green (left) and 2022 Polaris Sportsman XP 1000
Limited-edition Sportsman 570 and XP 1000 ATVs are factory-equipped with a 7-inch glove-touch display powered by Ride Command, featuring GPS navigation and communication technology that elevate the ATV riding experience.
The General XP 1000 Trailhead Edition is loaded with premium performance features and expanded overall capability on the trails. The newest General is the ultimate machine for outdoor enthusiasts seeking new destinations and raising the bar on adventure.
The RZR 200 EFI is designed for the next generation of off-roaders, offering more power and capability for youth riders and setting new benchmarks for safety features with RIDE CONTROL and Helmet Aware technology.
The RZR full-size lineup receives a series of upgrades, including an in-dash trickle charging port that streamlines battery service and more-efficient charging on RZR XP models, while Pro XP Premium and Ultimate models gain increased rider comfort and protection from the elements thanks to new door inserts.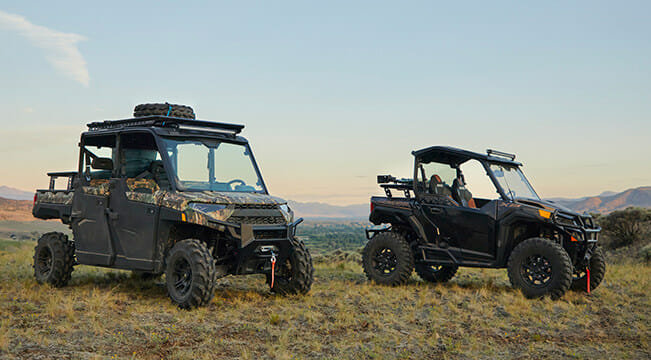 An all-new line of Rhino-Rack premium storage solutions and accessories designed specifically for Ranger and General vehicles bring even more capability and versatility to the number-one-selling utility and crossover side-by-sides.
"'Think Outside' isn't just a tagline: It's the lifestyle and mentality of our customers," said Steve Menneto, President of Off-Road, Polaris. "They're the ones that inspire and drive the product enhancements and design breakthroughs we develop to elevate their outdoor experiences. Whether it's introducing youth riders to RZR, bringing advanced tech to ATVs, elevating the mid-size utility segment or designing a purpose-built General that takes trail adventure to a higher level, we're constantly pushing forward with offerings that empower both new and existing riders to do the same."
For more information, visit RZR.Polaris.com