Kawasaki has been part of the UTV market for many years with the Mule Utility line. They later launched the Teryx line, which had a lot more recreational capability and finally for 2020, Kawasaki launched the Teryx KRX sport UTV. This is a brand that has been remarkably successful in the motorcycle market, especially in professional motocross so you can expect Kawasaki to continue to grow in the UTV market.
You can visit the Kawasaki North America website here: https://www.kawasaki.com/en-us/
Below you will find all the latest Kawasaki UTV model news and reviews.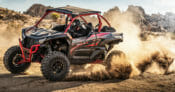 Tuesday, January 26, 2021
Tuesday, January 26, 2021
Wednesday, November 25, 2020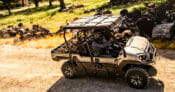 Wednesday, September 30, 2020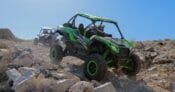 Wednesday, September 9, 2020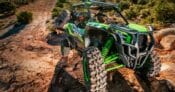 Saturday, September 5, 2020