Yamaha can be credited with helping to popularize the recreational UTV market as their Rhino models provided more capability for fun when they were first introduced in 2004. The Japanese brand now has a full range of models with the Sport YXZ, Wolverine line aimed at recreational use and the Viking Utility line. There are several models in each line for your specific needs.
You can visit the Yamaha North America website here: https://www.yamahamotorsports.com/
Below you will find all the latest Yamaha UTV model news and reviews.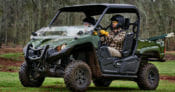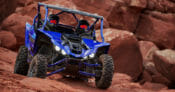 Wednesday, October 21, 2020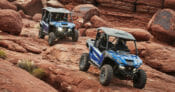 Thursday, September 24, 2020
Thursday, September 10, 2020