In the spirit of St. Patrick's Day, we take a look at Team Green's Jeremy McGrath in his KRX 1000 race machine at Moab.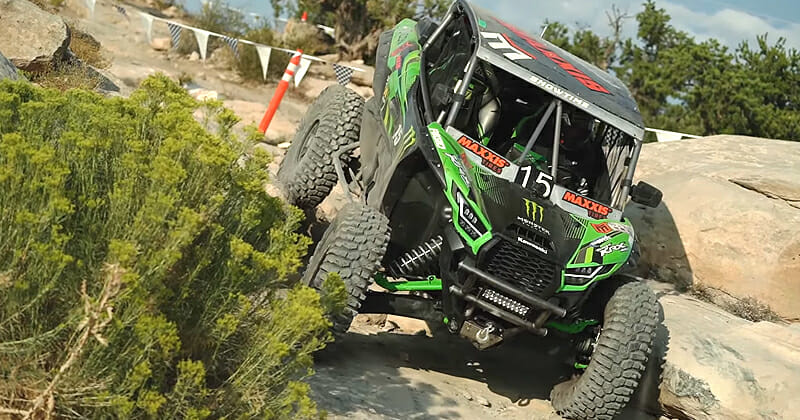 Seven-time Supercross champ and Off-Road Truck racer Jeremy McGrath, who has been serving as a Kawasaki brand ambassador and Team Green mentor, took on the 2020 King of the Hammers event in his all-new Kawasaki KRX 1000 UTV. (Click here to see the details of the Jeremy McGrath's Kawasaki Teryx KRX 1000 Build).
In the following video, McGrath is in Moab for the BFE Beatdown round of the Ultra 4 National Championship Series.
Team Green Jeremy McGrath at Moab
For more information, visit www.kawasaki.com