A must-have accessory for your UTV: Rhino USA's UTV Wrist Restraints.
UTV rollover accidents are common, and they often accompany the risk of severely injuring—or completely losing—your arm.
Protect yourself, your family, and your friends from the risk of severe injury during a UTV rollover accident with Rhino USA's heavy-duty UTV Wrist Restraints. The wrist cuffs are sold in pairs for $19.97 and help keep your arms in the vehicle in the event of a terrible accident, while still allowing for a range of motion.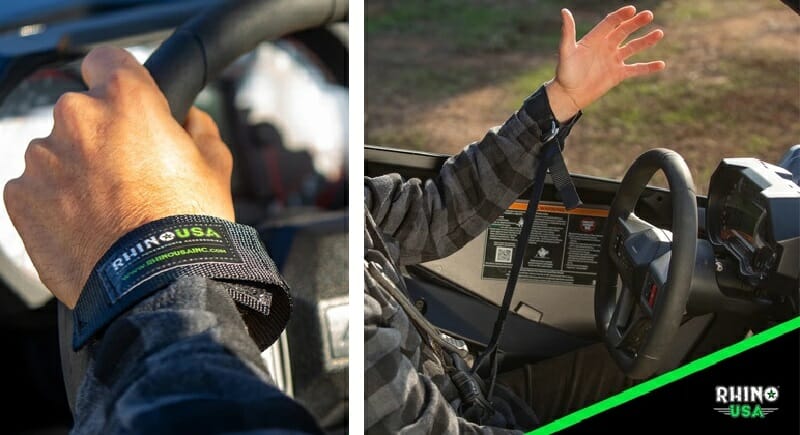 Here's a video with more about the UTV Safety Wrist Restraints:
Video | Rhino USA UTV Safety Wrist Restraints
For more information, visit www.rhinousainc.com