One of the most versatile tires on the market, the System 3 RT320 Race and Trail tires are now available in 35-inch and 33-inch sizes for 15-inch wheels with a new 9.5-inch width.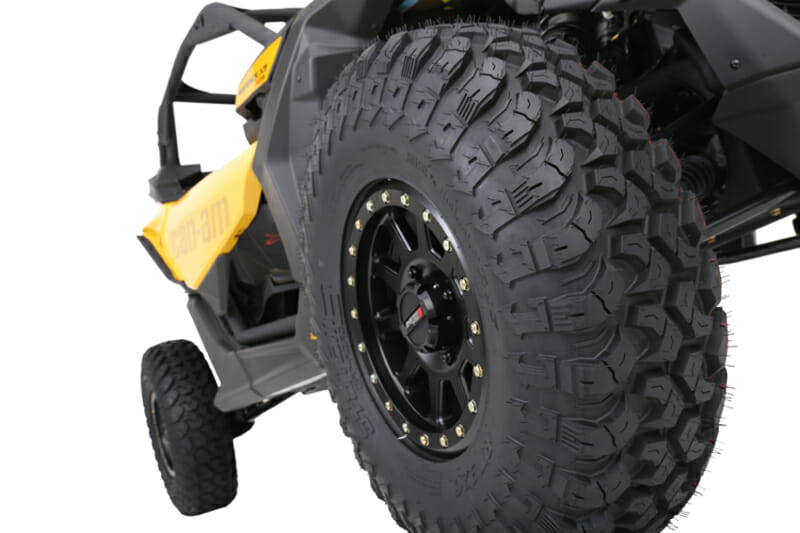 With a revised tread pattern and narrower profile, the new RT320 tires are lightweight and provide improved handling, traction and overall agility.
These race-ready non-directional UTV tires are ideal for mixed terrain at any speed. They are made to pull hard on loose surfaces while still giving a smooth and quiet ride on hardpack.
The 8-ply rated radial RT320s are made with a rubber compound selected for its high-mileage durability. All RT320 tires are DOT marked. Along with the new sizes, the RT320 is also available in a 32/15 size, plus 28- and 30-in. for 14-in. wheels.

Features System 3 Off-Road RT320 Tires:
8-ply rated radial carcass is light and has a wide contact patch.
High-mileage rubber compound for max durability.
DOT marked.
Sizes: 28x10R-14 + 30x10R-14 + 32x10R-15 + 33×9.5R-15 + 35×9.5R-15
For more information, visit https://system3offroad.com/