Here are some of the latest accessories from Moose Utility Division (MUD) for outfitting your Polaris:
Moose Utility Division front tow hooks for Polaris RZR 900, RZR XP 1000 and RZR XP Turbo
MUD designed this front tow hook so that it doesn't stick out too far from the vehicle. The hook is useful for when using a tow strap or winch hook. The five-point hook is made from thick plate steel and can be mounted below the winch area. [This hook does not work with the majority of aftermarket bumpers.] The made-in-the-USA hook is black powdercoated and has an MSRP listed at $69.95.
Moose Utility Division front and rear racks for Polaris Sportsman
Add some cargo-carrying capacity to a Sportman ATV with these front (pictured above) and rear racks (pictured below). They do not require tools for installation, but rather, they use twist-lock anchors, which means can also be easily removed.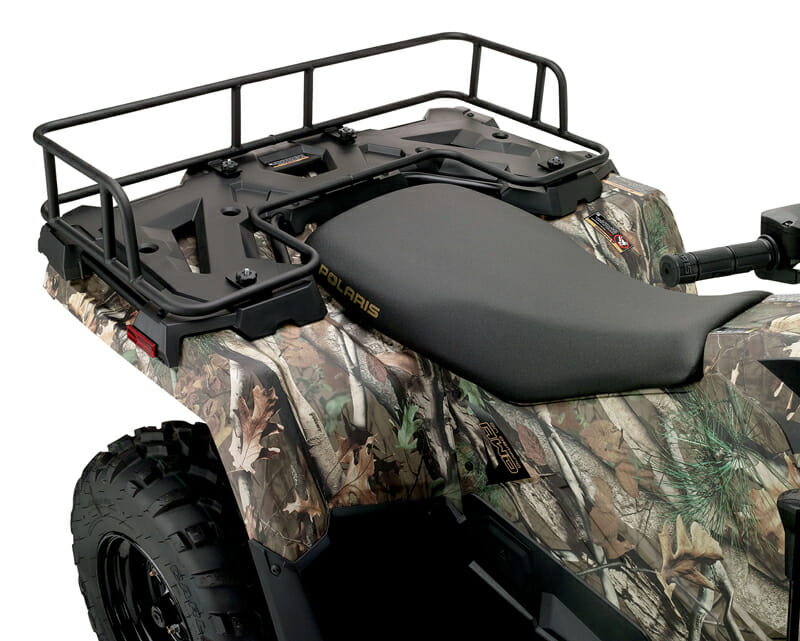 Made from 15-gauge steel, the racks have a price of $194.95 each.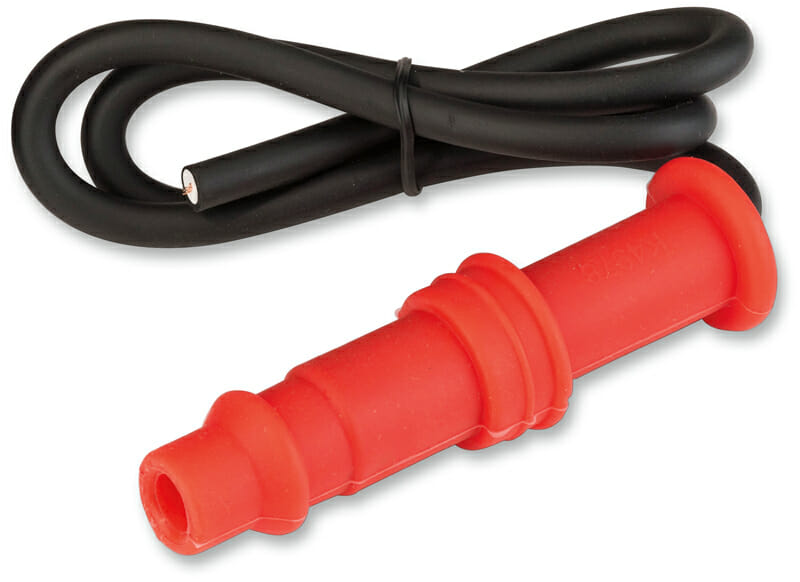 Moose Utility Division OEM spark plug cap/wire
This is an exact replacement spark-plug cap and wire by the original manufacturer, it is not a reproduction. It will fit either cylinder, just twist the rubber seal to fit left or right cylinder. The 25″ plug wire will simply twist into the CDI box for an easy replacement. Part numbers listed below. 2104-0351 and 2104-0352 sold in pairs, all others sold each. MSRP listed from $17.95-$35.95.
For more information, visit www.mooseutilities.com