Moose Utility has a new universal lift jack that is designed for off-road ATV/UTV use.
It weighs a lightweight 13 pounds so it can be taken along on rides. It has a 2000-pound lift capacity, a 6"-32" extension range, and a 6" lift tongue. It comes in a weatherproof galvanized finish and includes a hand-crank handle, which can be removed so a ratchet or drill can be used instead.
MSRP listed at $174.95 and Moose Utility also has a roll-cage mount for this jack as well. The price for both is $209.95.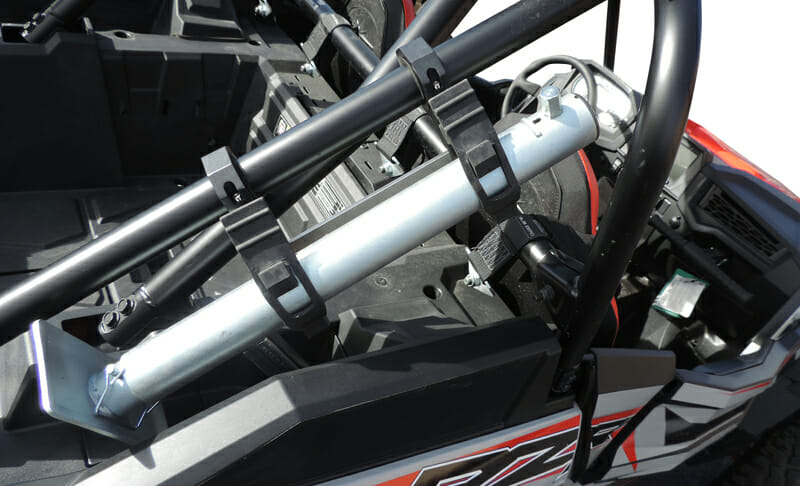 For more information, visit www.mooseutilities.com