Tensor Tire athletes dominate podium in SXS Women's class at round four of the 2021 WORCS season.
The following is from WORCS, posted on April 13, 2021 by Podium Promotions
Amateur Race Report: Saturday's round four race at Honolulu Hills Raceway held some great battles and a close finish for the top spot. Eight women lined up side x side for race seven of the day. The #21 car of Riley Hein pushed through the field from a fifth-place start and continued to run flawlessly to the third-place spot. The #2 car Hailey Hein and #197 Cadence Cowan battled off the start and made their way through the pack as well.
After passing many lappers, Hailey found herself running behind Cadence for a close two-second difference on the finish line. These Tensor Tire athletes rounded off the podium and took home some hardware much needed points for Round 4.
Huge thank you to all the amazing companies that continue to bring us to the podium. ATD Automotive, Tensor Tire, Tire Blocks, Foddrill Motorsports, Demon Axles, Jagged X Racing, Zollinger Race Products, Team Alba Racing, Rugged Radios, Dynojet Research, Xtreme Machine and Fabrication, BRT Signs, and Superior Truck Parts.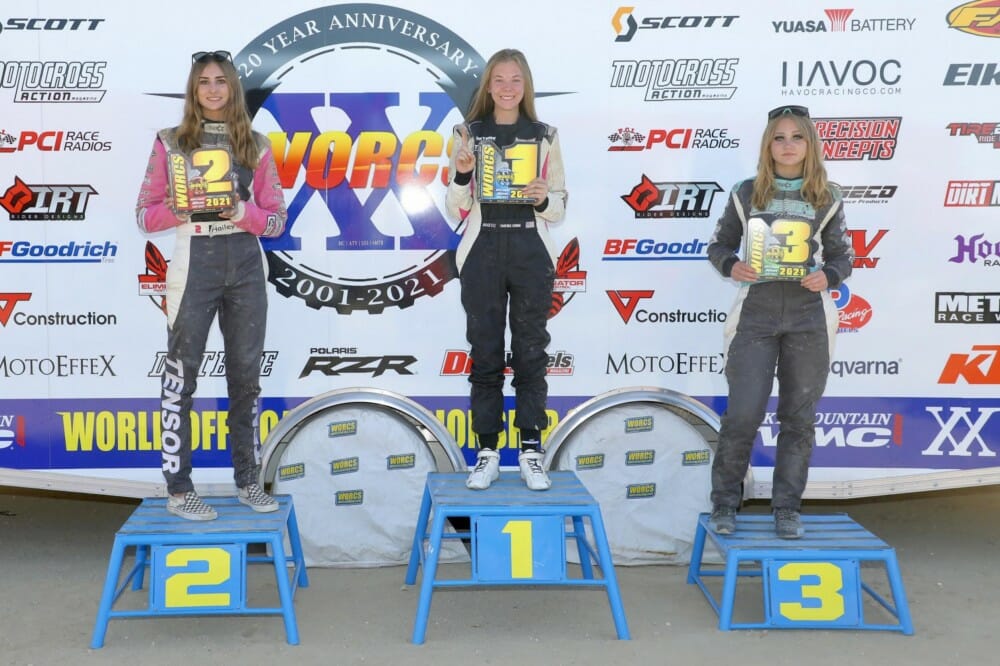 Cadence Cowan
 Hailey Hein
 Riley Hein
 Bella Birchard
 Mia Lloyd
 Kaitlyn White
For more information, visit worcsracing.com