Moose Racing introduces its new rattler sport ATV tire.
The rattler tire features an aggressive pattern for great hook-up. The pattern is also a non-directional tread pattern capable of handling a wide variety of conditions from hard-pack to loose sand. It is created from a semi-soft compound construction featuring square-edged knobs that alternate between rows of straight knobs and inverted Vs.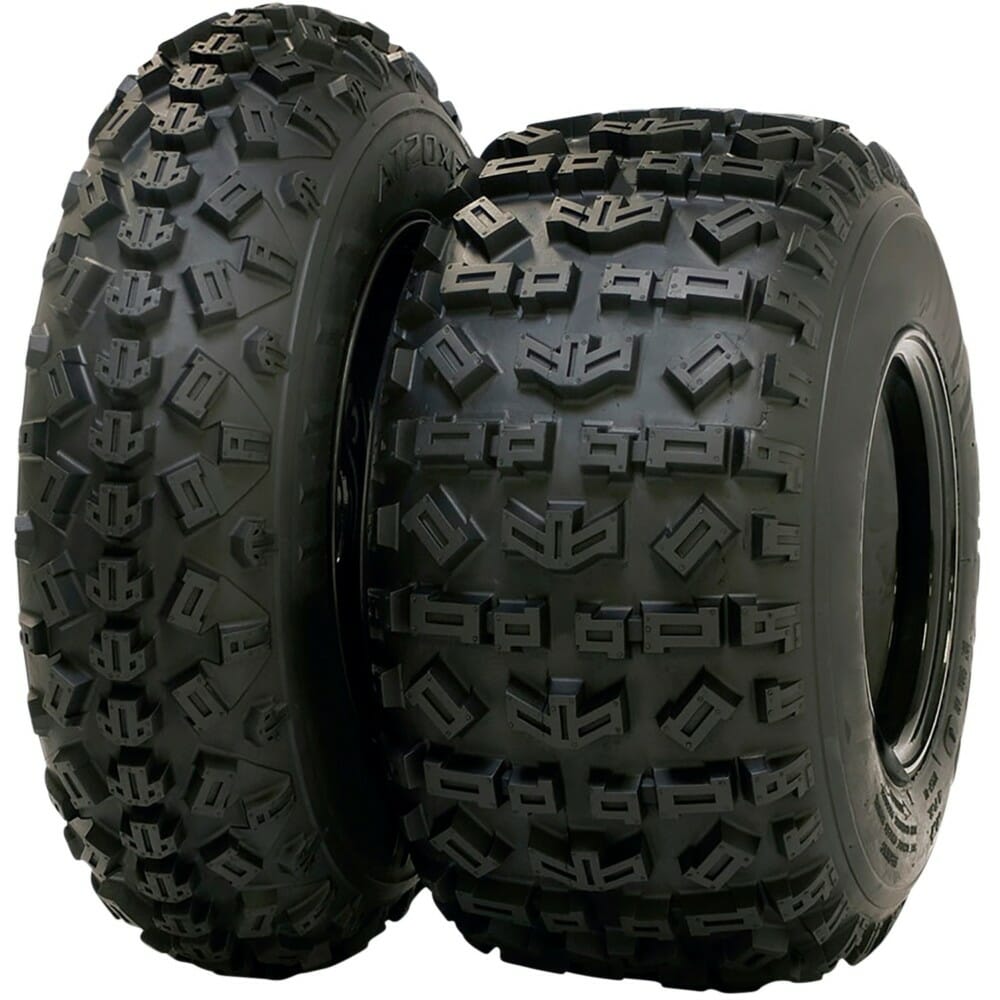 The rattler is a tubeless tire and is not certified for use on public roads. Prices start at $41.95 (see chart below).
SIZE PLY TL/TT PART # SUG. RETAIL
| | | |
| --- | --- | --- |
| 18×10-8 |  4 TL 0320-1141 | $52.95 |
| 20×11-9 |  6 TL 0320-1142 | $67.95 |
| 22×11-9 |  6 TL 0320-1143 | $89.95 |
| 22×11-10 |  6 TL 0320-1144 | $85.95 |
| 20×6-10 |  4 TL 0320-1145 | $41.95 |
| 21×7-10 |  6 TL 0320-1146 | $52.95 |
| 22×7-10 |  6 TL 0320-1147 | $65.95 |
| 22×7-11 |  6 TL 0320-1148 | $61.95 |
For more information, visit www.mooseracing.com