The UTV class was the largest group of racers at the 2021 King of the Hammers, with roughly 100 drivers leaving the start line, and only about half of them finishing the 121-mile race before the 10-hour time limit and 6 p.m. cut-off time.
It was Kyle Chaney who crossed the finish line first in UTVs with a time of 3:47:54.886 (still unofficial time as of this post), followed by two more yellow machines of Cody Miller (3:59:49.390) and Phil Blurton (4:07:24.587 time), making it a Can-Am podium sweep.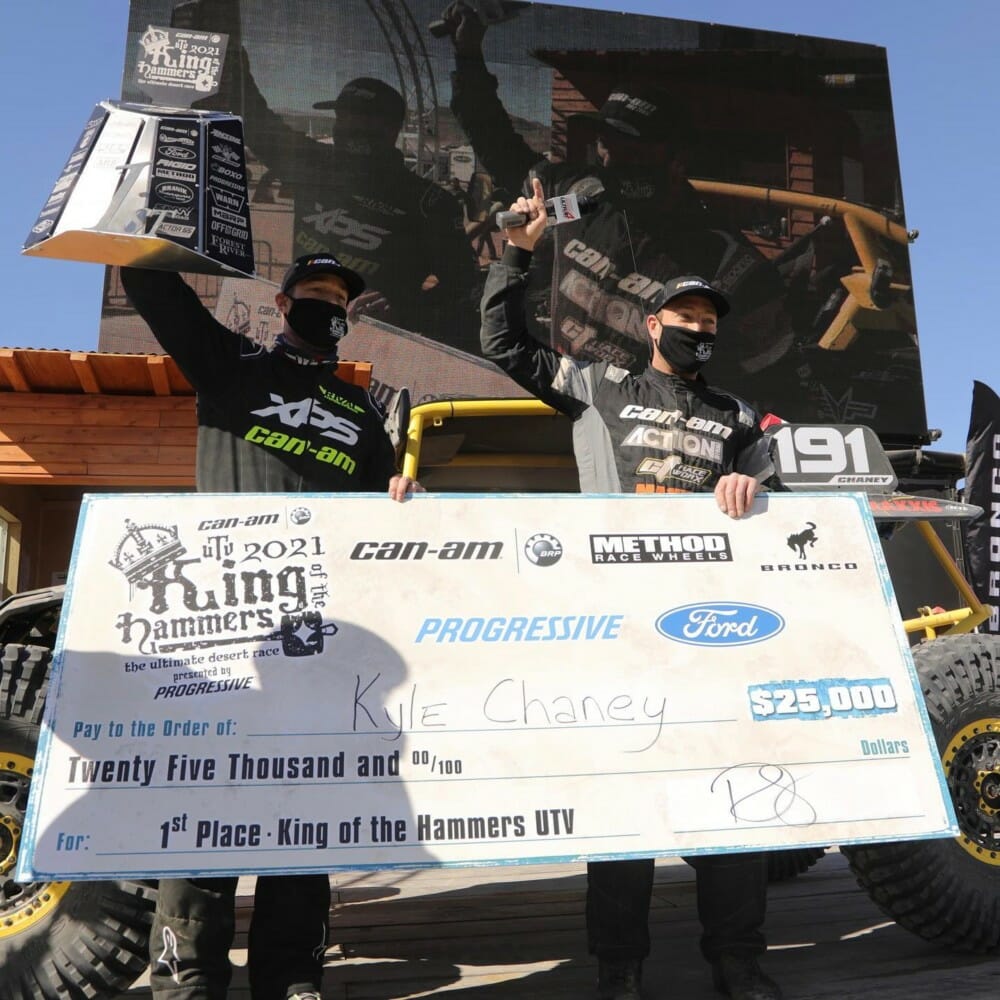 Chaney had a big payday this year, winning a $10,000 purse in the Toyo Desert Challenge and the $25,000 for the UTV King of the Hammers. At last year's KOH, he took second place, and that was with a broken foot and dislocated toes when his race machine rolled off a cliff.
Polaris Ronnie Anderson finished in fourth position, and Jay Shaw, who had pole position in qualifying, landed in fifth place (driving Hunter Miller's winning Can-Am from 2020). The remainder of the top 10 UTVs were all Polaris.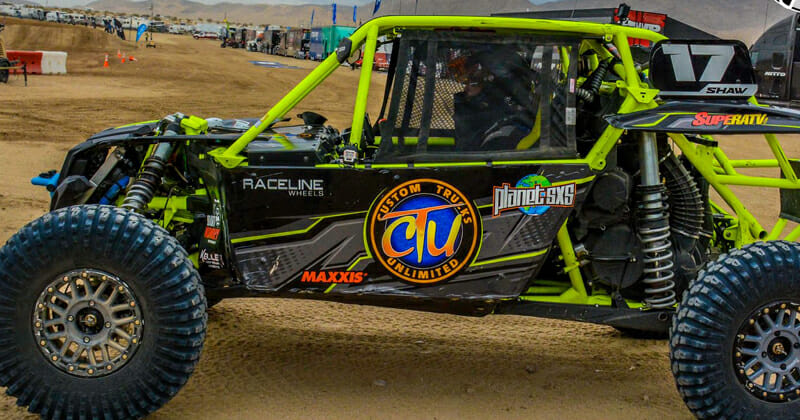 Sixth and seventh places were filled Jacob Versey and former king Mitch Guthrie Jr., respectively.
Trey McKinlay had eighth and Jason Scherer impressively took a mostly stock RZR Pro XP to ninth place in his first attempt in the UTV class.
2021 Can-Am UTV King of the Hammers Top 10 Results (Unofficial)
Kyle Chaney (3:47:54.886)
Cody Miller (3:59:49.390)
Phil Blurton (4:07:24.587)
Ronnie Anderson (4:08:49.953)
Jay Shaw (4:18:17.330)
Jacob Versey (4:21:29.926)
Mitch Guthrie, Jr (4:27:07.804)
Trey McKinlay (4:32:20.313)
Jason Scherer (4:34:49.237)
Cole Clark (4:36:57.609)
The overall king for this year's KOH was Randy Slawson, who also won in 2013 and in 2015