Volcon Inc. announced prices for its upcoming all-electric UTVs and also announced that it secured a 53-acre property in northwest Austin for its future factory headquarters, which will include multiple production lines.
Volcon Secures its Facility Property
The property currently features a trail network through a dense mix of cedar and oak trees that will soon become the company's proving grounds. Along with a dry-creek bed and running river, the property will serve as the perfect location to continually test and refine Volcon's two- and four-wheeled vehicles, while rapidly incorporating production feedback. In addition to the planned factory-headquarter facilities and proving grounds, future plans also include a customer experience center, off-road demo testing track, as well as an RV, zipline and camping site for Volcon clients to recreate and experience the Volcon lifestyle first-hand.
Volcon UTV Prices Announced
Pricing for the Stag and the Beast utility and sport UTV models was also announced.
With production to follow in late 2021 into 2022, pricing for the Stag model will start at an MSRP of $14,995 and the Beast will be available for a starting MSRP of $24,995.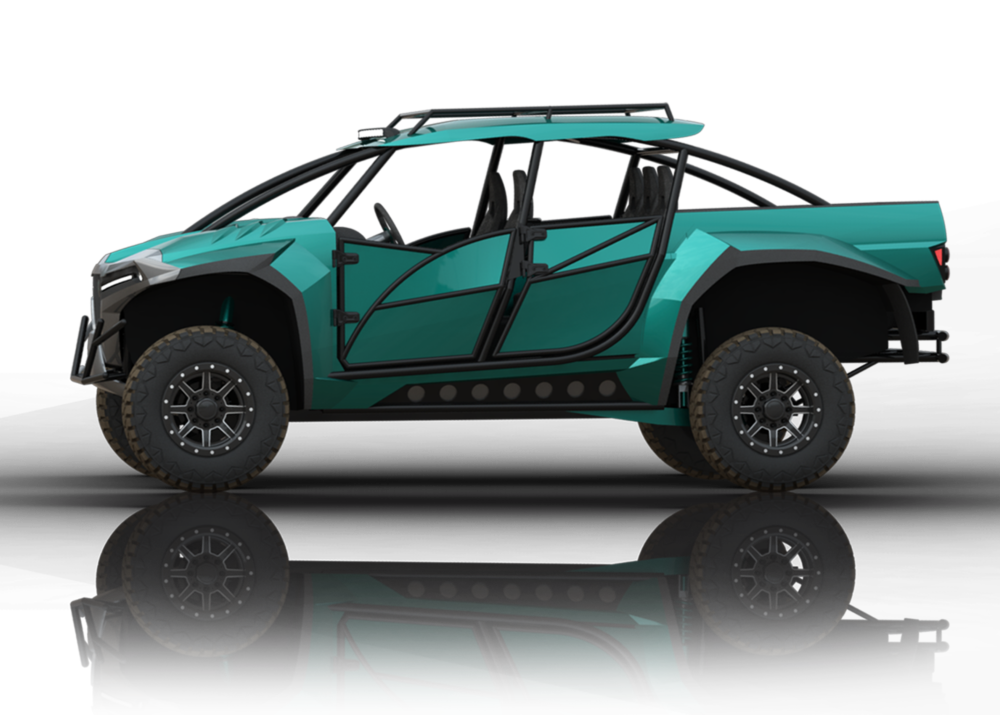 Volcon Crowdfunding is Successful
Public crowdfunding round closed on December 15 after raising over $2.5 million and more than 1000 investors participating.
Since September of 2020, a total of more than $4.5 million has been raised for Volcon through a seed round of funding and through WeFunder.
These funds will be used to continue the build-out of Volcon's production facilities and assembly lines, helping meet the overwhelming demand for their products, including pre-orders of the Grunt, the company's first family-friendly, all-electric off-road motorcycle due for customer deliveries in Spring 2021. Volcon will also begin to expand the company's executive, engineering, sales and marketing teams.
"The fact that we just launched officially in late October of this year and now have more than 1000 investors who participated in our WeFunder campaign, just showcases the confidence and excitement people have in Volcon and the electric powersports segment," said Andrew Leisner, Chief Executive Officer of Volcon. "Crowdfunding this early round of funding was a complete success. It gave enthusiasts the ability to own a part of a pre-IPO EV company and gave the brand and category a dedicated fanbase of people who see the opportunity surrounding this new era of electric powersports products."
The Stag and the Beast utility and sport UTV models are expected to be out in late 2021 into 2022.
Expected Volcon Stag Specifications and Features: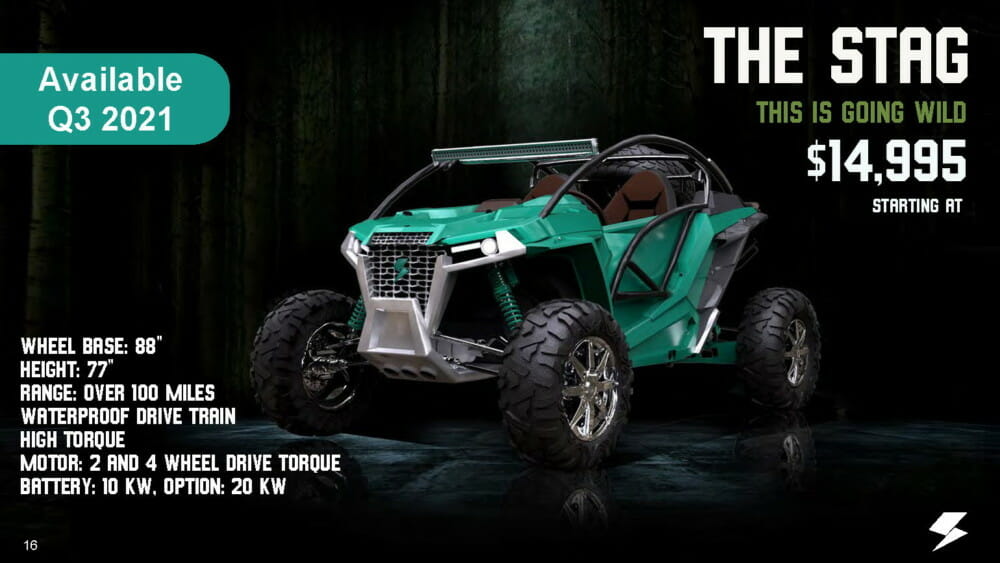 > Horsepower: Up to 225
> Torque: 300 ft-lbs
> Acceleration: 0–60 mph 5.0 seconds
> Top Speed: 70 mph
> Mile Range: Up to 150
> Ground Clearance: 14″
> Voltage: 400 Volts
> Suspension: Fox Factory suspension
> Waterproof Powertrain: all-electric powertrain is IP67-rated waterproof
Expected Volcon Beast Specifications and Features: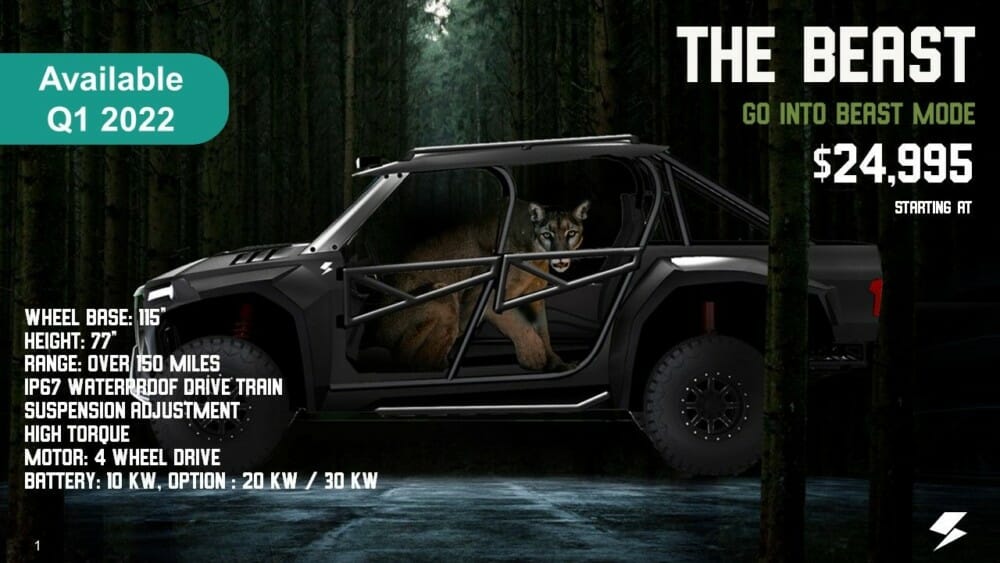 > Horsepower: Up to 450
> Torque: 600 ft-lbs
> Acceleration: 0–60 mph 4.5 seconds
> Top Speed: 80 mph
> Mile Range: Up to 150
> Ground Clearance: 15″
> Voltage: 400 Volts
> Suspension: Fox Factory shocks w/ optional Live Valve active suspension
> Waterproof Powertrain: all-electric powertrain is IP67-rated waterproof
For more information, visit volcon.com