The Buck Snort tires from Sedona Tire & Wheel, distributed by Western Power Sports, were designed for the hunting enthusiast who needs a beefy tire with plenty traction for when they go off the beaten path.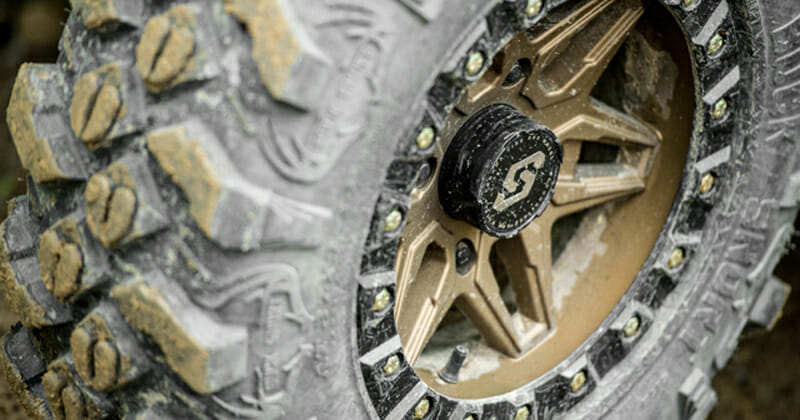 Sedona Tire and Wheel | On The Hunt
The video below highlights the capabilities of the Buck Snort, Coyote, and Mud Rebel RT tires from Sedona Tire & Wheel as the team goes off the grid in search of big game and good times on four wheels.
The center lugs of the Buck Snort's aggressive tread design take inspiration from the shape of deer hooves. And the lugs are siped for added traction and durability.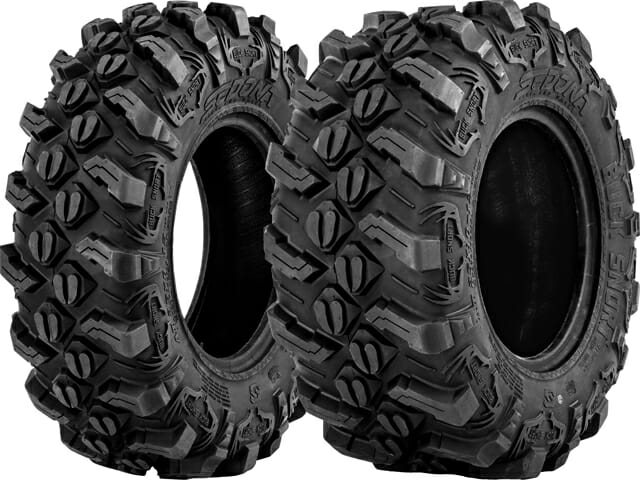 The puncture-resistant 6-ply-rated Buck Snort's have built-in rim guards to protect the wheels, and the side lugs are designed to add more grip in extreme conditions.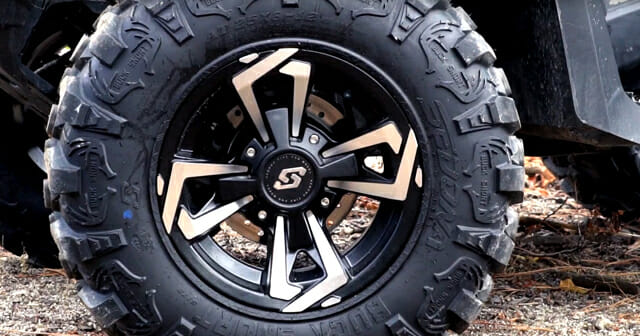 Sedona Tire & Wheel Buck Snort Tires Specifications:
Bias-ply construction
Front-tire weight: 22 pounds
Rear-tire weight: 26 pounds
Front-tire load rating: 340 pounds
Rear-tire load rating: 420 pounds
Prices: $123.95-$172.99
| | | | | | | | |
| --- | --- | --- | --- | --- | --- | --- | --- |
| Part # | Size | Construction | Ply | Inflated Pressure | Weight | Load Rating | Price |
| 570-4350 | 25×8-12 | Bias | 6 PR | 7 PSI | 22 lb. | 340 lb. | $123.95 |
| 570-4351 | 25×10-12 | Bias | 6 PR | 7 PSI | 25.97 lb. | 420 lb. | $141.95 |
| 570-4352 | 27×9-14 | Bias | 6 PR | 7 PSI | 28.45 lb. | 420 lb. | $152.95 |
| 570-4353 | 27×11-14 | Bias | 6 PR | 7 PSI | 31.4 lb. | 495 lb. | $172.99 |
For more information, visit www.sedonatires.com