The new 2021 Ranger XP 1000 Trail Boss has extras to handle demanding terrain.
The Ranger XP 1000 Trail Boss includes all the features of the XP 1000 and also comes with 29″ tires, high-clearance arched A-Arms, and self-leveling suspension for more ground clearance.
The Trail Boss edition is available in XP 1000 and XP 1000 NorthStar Edition models, in both three-seat and Crew versions.
Video | 2021 Polaris Ranger XP 1000 Trail Boss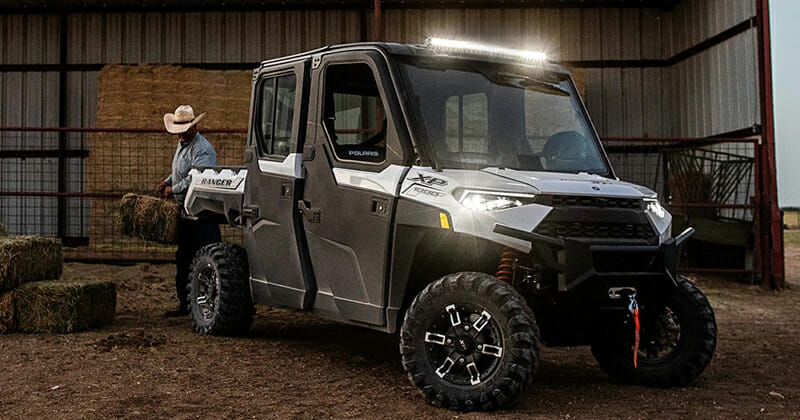 Here are the Polaris announcements of the highlights of what's new in the Ranger 1000 family for 2021:
Upgraded Clutching: All 2021 Ranger XP 1000 models feature upgraded clutch componentry for 50-percent more durability. Spend more time riding and less time on maintenance with an industry-leading 6,000-mile clutch service interval (three-times longer than the 2020 model year).
Stronger Front Drive: Polaris has increased front-drive strength by 30 percent on all 2021 Ranger 1000 and XP 1000 models for improved durability. The chassis itself has also been redesigned around the new isolated front drive, making it 15 percent stronger, and suspension durability has been increased by 50 percent so that riders can work and play harder knowing Ranger is up to the task.
Striking LED Headlights: Standard on Trail Boss and Northstar Ultimate models, LED headlights are also now included in the Ride Command package on Ranger XP 1000. Extend the day of work or recreation with 90 percent more output than halogens – the most in the industry–for better visibility in low-light conditions.
29-inch Maxxis Tires: Trail Boss and Northstar Ultimate models also feature new 29-inch tires, providing more ground clearance, traction and cornering stability to tackle tough tasks and trails.
14-inch Aluminum Wheels: Look good while on the job or on the go with new 14-inch aluminum wheels featuring a machined face for eye-catching style, now standard on all Ranger XP 1000 models for 2021.
Battery-Charging Port: All 2021 Ranger 1000 and XP 1000 models now include a battery charging port easily accessible in the dash to keep the machine ready for work or play regardless of how long it sits in between rides.
New Accessories: The bold new LED headlights are also available as an accessory upgrade kit for Ranger XP 1000 models, and the kit is compatible with prior model years. Polaris is also offering a geofencing kit for Ranger 1000, enhancing vehicle controllability with speed control down to 4 MPH and the ability to set operating boundaries.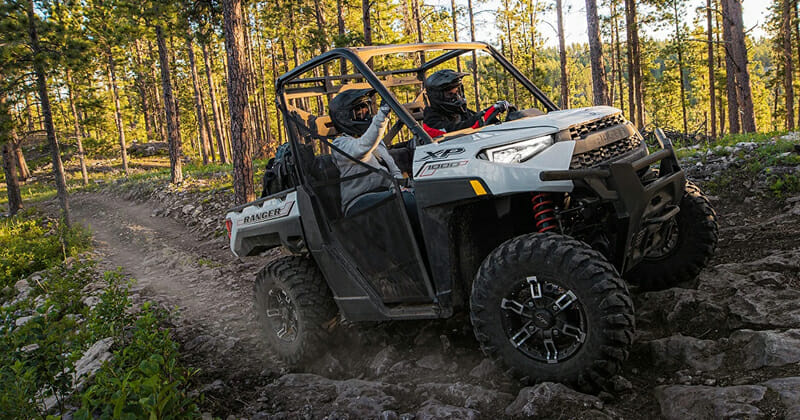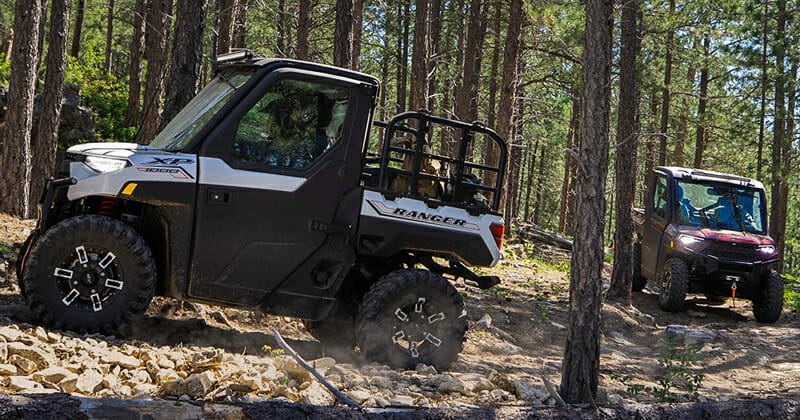 2021 Polaris Ranger Lineup Prices:
2021 Ranger XP 1000 Trail Boss: Starting at $18,999
2021 Ranger Crew XP 1000 Trail Boss: Starting at $20,499
2021 Ranger XP 1000 Northstar Ultimate: Starting at $26,999
2021 Ranger Crew XP 1000 Northstar Ultimate: Starting at $29,699
2021 Ranger XP 1000 Northstar Trail Boss: Starting at $28,499
2021 Ranger Crew XP 1000 Northstar Trail Boss: Starting at $31,199
For more information, visit ranger.polaris.com