Sector Seven's large Navigator Convex Glass Mirrors provide more than 2.5 -times field of view over many other mirrors.
They are designed to be vibration-free while running the trails. The two-piece adjustable Ball Tensioners allow for smooth mirror adjustments and a secure hold at high speeds in the harsh bumpy terrain, along with easy loosening for folding them in while navigating tight trails.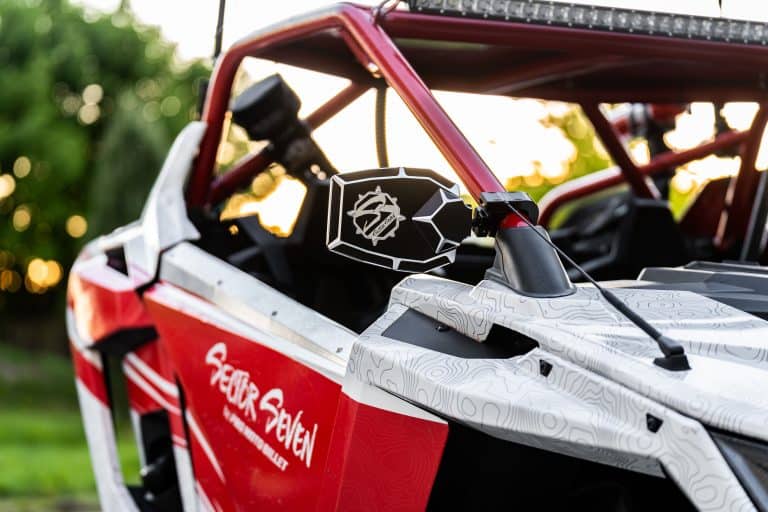 The mirror housing is made from 6061 billet aluminum that is CNC-machined, anodized, then re-machined, for a high-quality finish. Stainless-steel bezels and S7 badges are removable and color coating customizable.
Each Navigator Mirror is designed, manufactured and then hand assembled in Idaho. Navigator Convex Mirrors start at $399.95 with universal mounting options.
For more information, visit www.sectorseven.zone