Here is episode two of our Real World Rides: Honda Talon, Montana series. In Real World Rides, we give real people a chance to drive the Honda Talon in their own backyard so they can give us (and you) a real-world perspective of how it works in their life. We meet up again with Cody and Christi Marks on their 7000-acre family ranch outside Clancy, Montana. Click here to check out Real World Rides | Honda Talon, Montana: Episode 1
Real World Rides | Honda Talon, Montana: Episode 2
By Jesse Ziegler | Photos by Noah Kupcho
Getting Cody and Christie Marks excited about off-roading isn't hard. But, honestly, their past SXS experiences have been less-than-enjoyable for the dirt-bike and outdoor-loving duo. There's something about sitting behind their friends in a line of dust as they poked through a trail that didn't exactly light their fire. But, when we went through the features and benefits of the Honda Talon 1000X Fox Live Valve edition and told them they had freedom to roam wherever they wanted, their eyes lit up like the racers that they are.
Right away Cody and Christie took us on a trail trip up to their family cabin. And seeing their family history on the land was just awesome. Imagine having a family tie to a piece of property for over 100 years!? Well, that's the reality here, so when they imagined using a Sport SXS to commute to their cabin and explore beyond, we were just stoked they let us come along for the ride.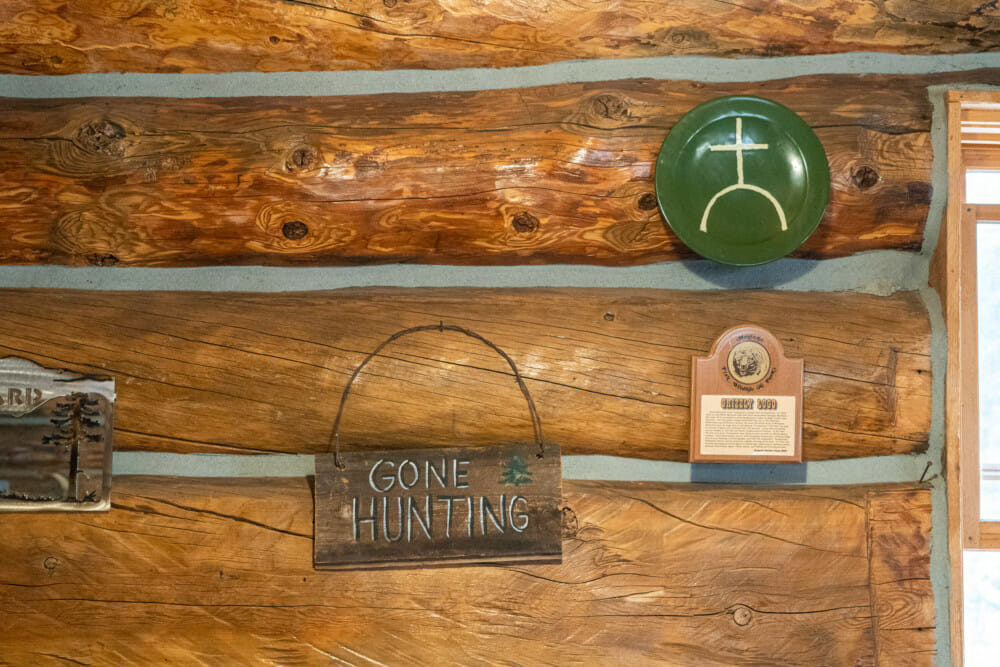 They're admittedly not full-time SXS enthusiasts even though they've driven and used just about every make and model on the market for work or play. And that's great news for us because we want to simply introduce them to the new Honda Talon 1000X and let them tell us what they think of it.
Video | 2021 Honda Talon 1000X Fox Live Valve Tested
Real World Rides, Montana Episode 2
Right away, we could hear their approval of the Launch Mode with hoots and hollers echoing above the exhaust tone as the machine accelerated through the trees. And after some interruptions for photos and video duties, we got the feeling that some features were standing out more than others.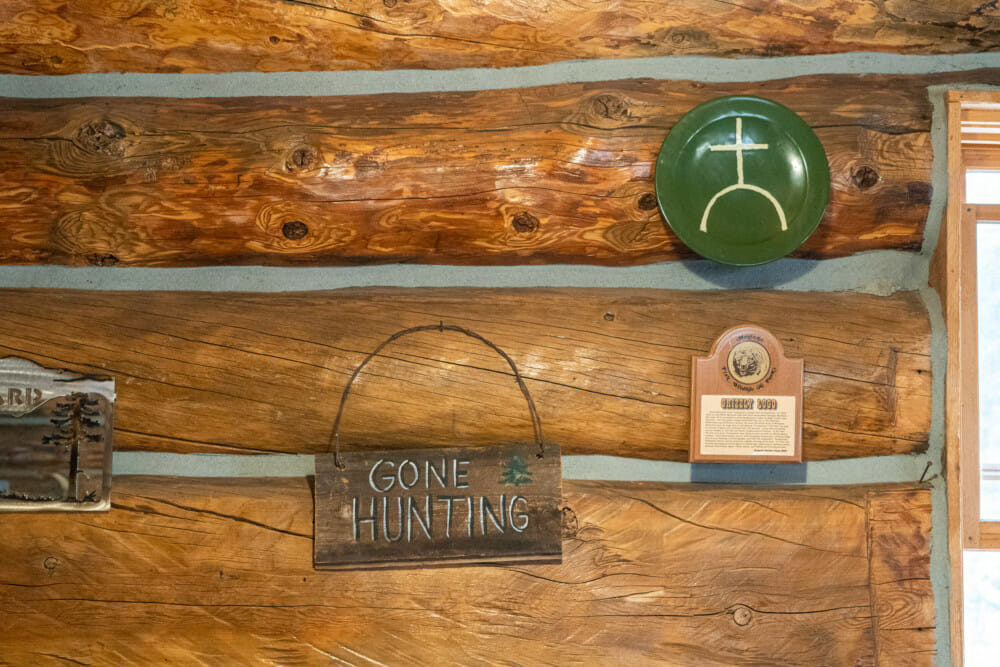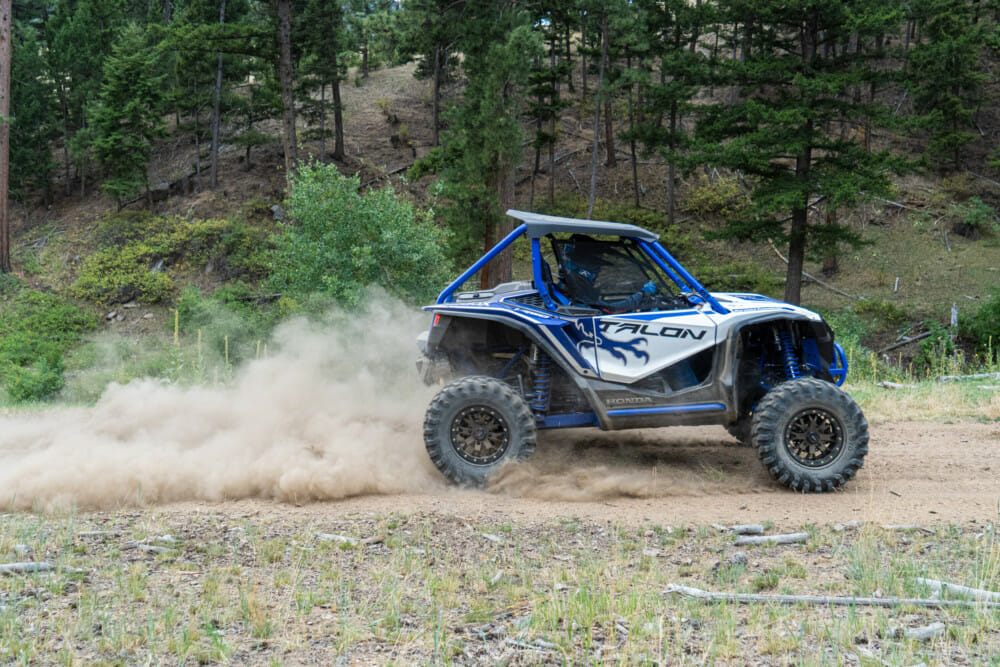 Like Brian and I, they were really impressed with how smooth and fun the DCT transmission worked. It took away a lot of the noise and heat they remembered from last rides aboard CVT-propelled machines. And, it allowed them to use the ride more like an off-road motorcycle—up-shifting and down-shifting at will and as the terrain/trail conditions require. This level of connection made all the difference in their first impression. Heck, just having more control over the acceleration and deacceleration of the ride was a relief. Cody and Christie weren't simply along for the ride here, they were engaged and really enjoying it.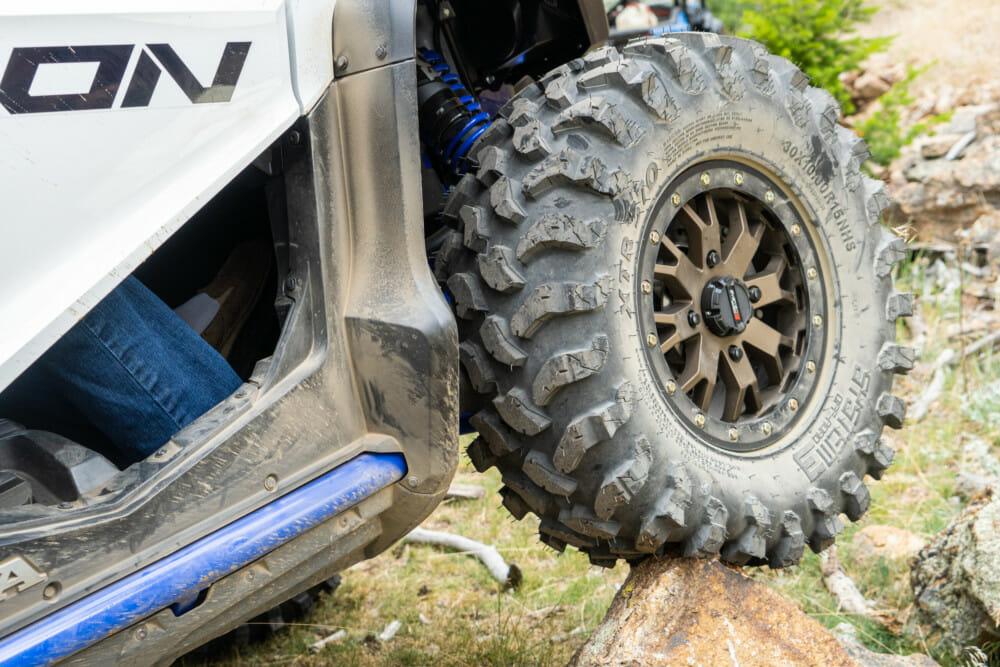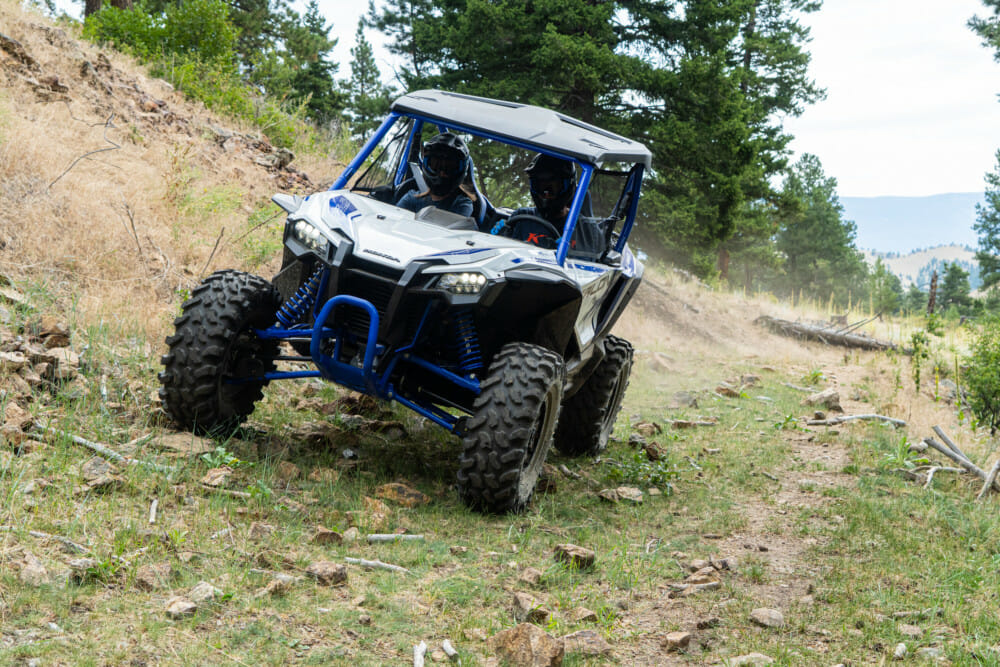 For sure, they were impressed by the FOX Live Valve, as well. While having a system take control of the chassis might sound counter-intuitive, the FOX Live Valve system proved that these programmers know what they're doing and, as Cody put it, "It was always level."
The rest of the machine gave them really positive input. You can catch all their comments in the video above.