Developed specifically for UTVs and Side x Sides, Mac's UTV Wheel Nets lock your UTV wheels in place while it's being transported, while allowing the vehicle's own suspension to smoothly absorb the bumps of the road.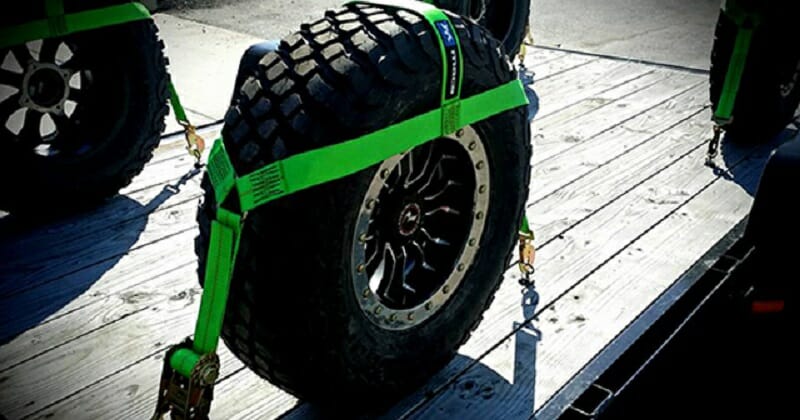 Each Wheel Net is constructed using 2-inch wide 12,000-pound-capacity webbing and 5,000-pound-capacity hardware, and the Net is over-stitched for an additional margin of safety. Mac's makes the Wheel Nets strong enough to handle even the heaviest factory UTVs. They come in two sizes that are adjustable to fit most of the common UTV sizes, and custom sizes are also available.
Visit Mac's Tie-downs website to determine which adjustable Wheel Net works for your UTV, or order a custom Wheel Net.