Rick Ellsworth announced that he is bringing back the Eliminator ATV Pro-Am Holeshot award program and has increased the prize money.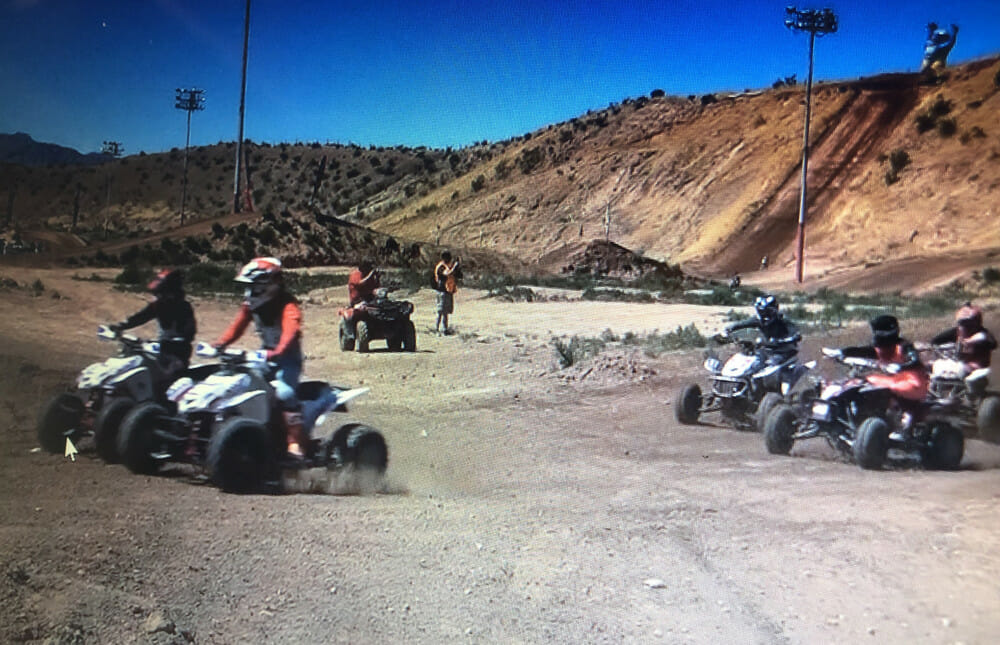 Ellsworth laid out a challenge last year for others to get involved and give back to the sport, and that challenge was met by Kenny Sanford with TireBlocks and Mike Hrubetz of H&H Pro Coatings.
Sanford and Hrubetz make it possible for the Holeshot award to double for 2021, and it is now $100 for each Pro-Am ATV round.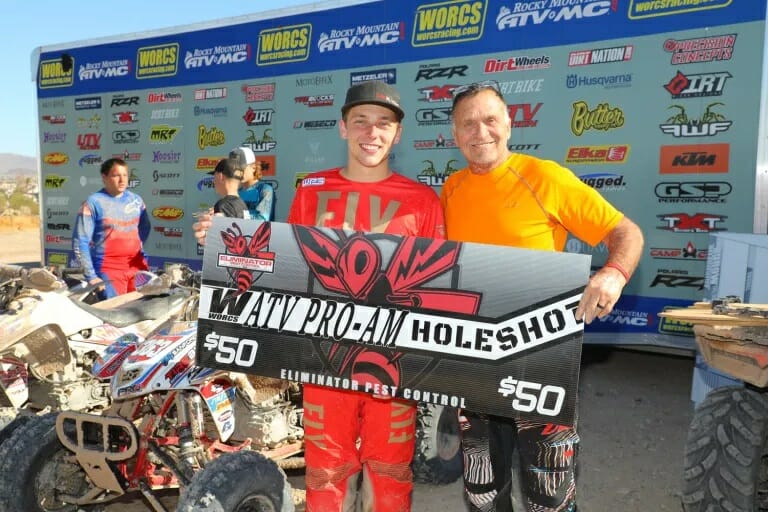 The extra funds, along with an additional anonymous donation, mean that the Holeshot T-shirts are also back and will now include tees for kids and amateur classes.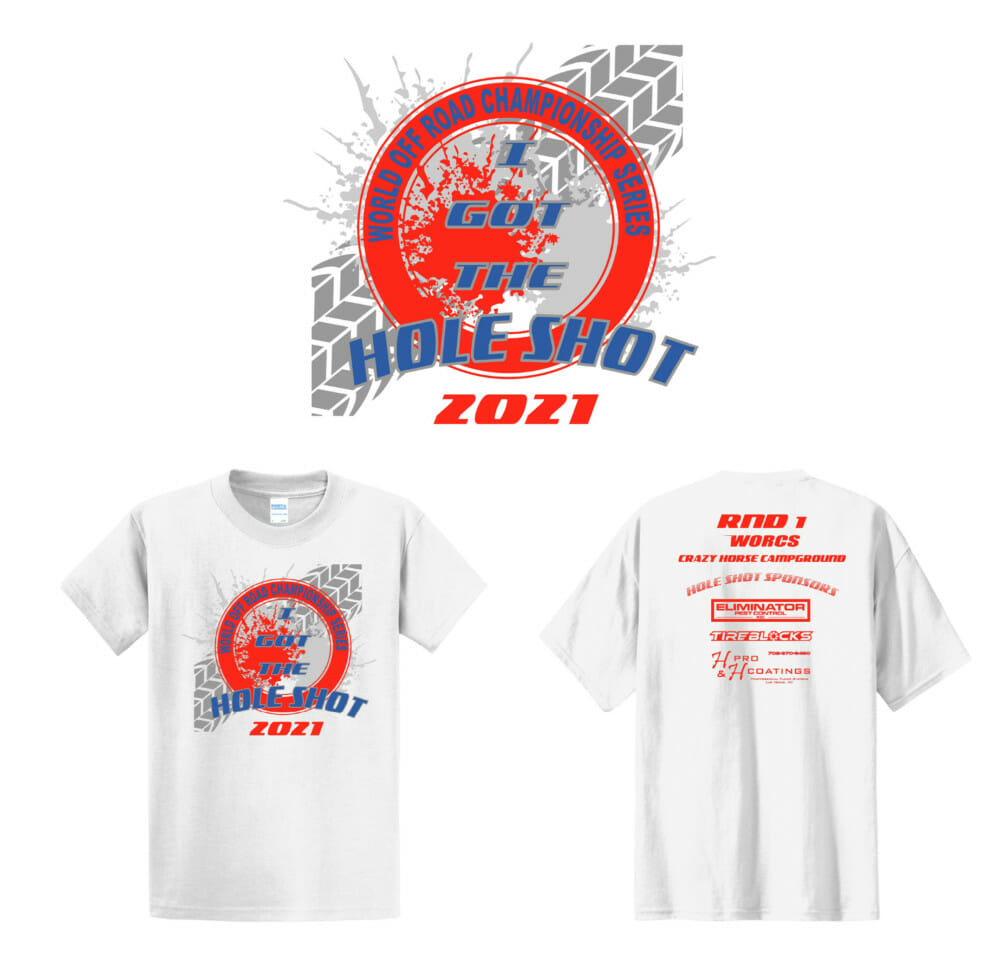 Ellsworth has set the next challenge, and needs a few volunteers to help with passing out the T-shirts.
To find out about volunteer, sponsorship and vendor information, visit https://worcsracing.com/become-a-sponsor/
The next race, and first of the season, is scheduled for January 22-24 at Lake Havasu City, Arizona.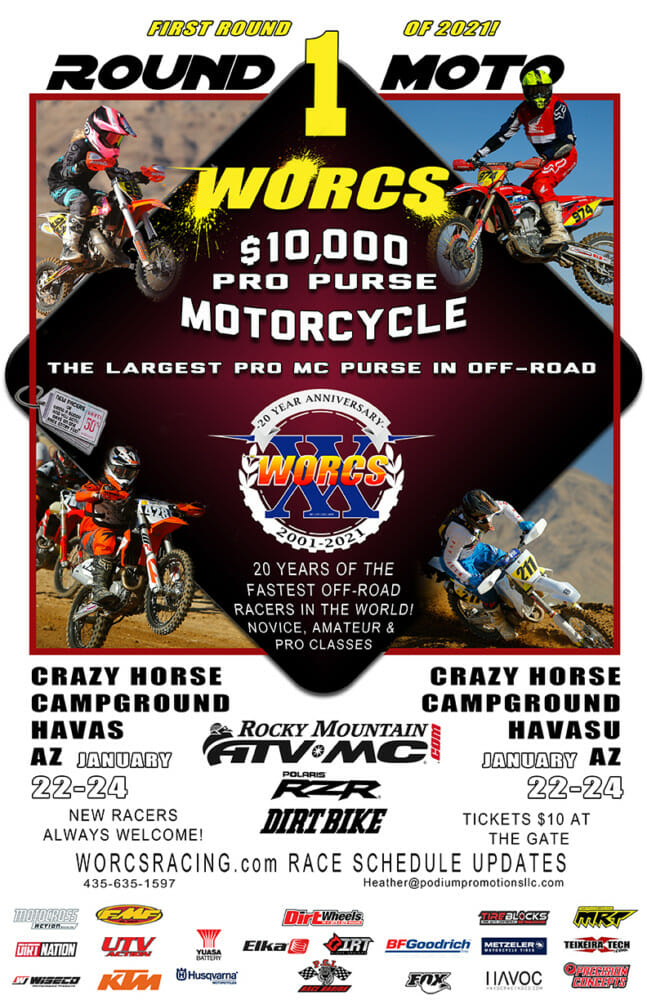 Click here for all the latest UTV Racing news.