American Landmaster launches five trail- and task-oriented UTVs, four of them priced under $10K.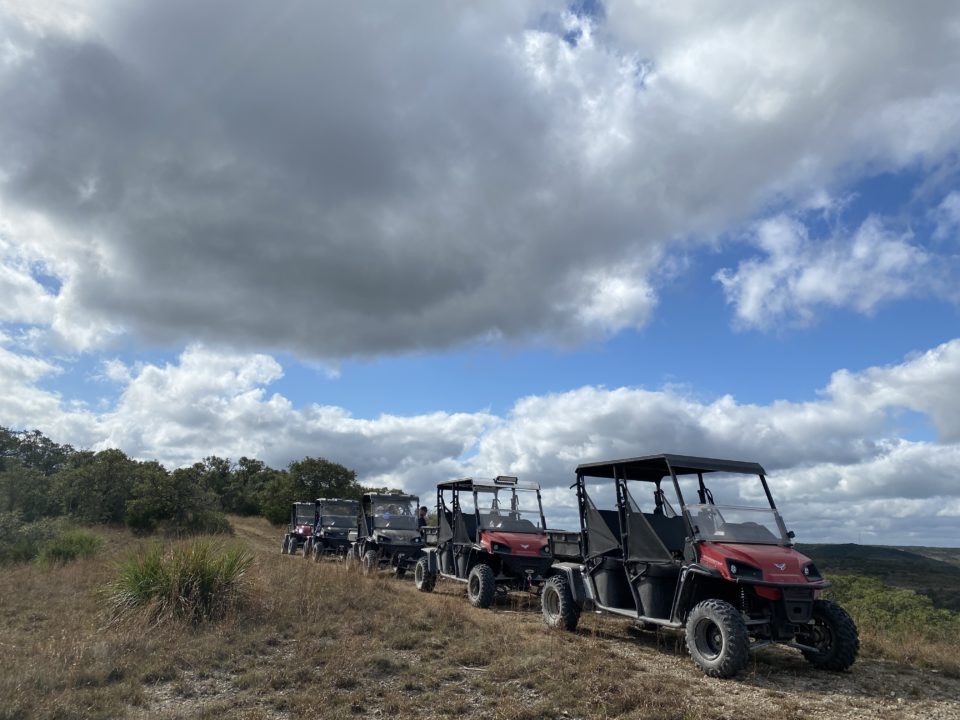 Video | New 2021 Landmaster UTVs
The following is an excerpt from American Landmaster's press release…
American Landmaster has stepped up their game in the side x side market with their all new lineup of UTVs simply called the Landmaster.
The 2021 Landmaster UTVs are equipped with more than 30 new customer- and dealer-inspired features, a best-in-class suspension system, automotive-grade components, weather-sealed electrical system and more. These 30+ new features are categorized across four segments: Safety & Reliability, Performance, Design, and Ride & Drive Experience.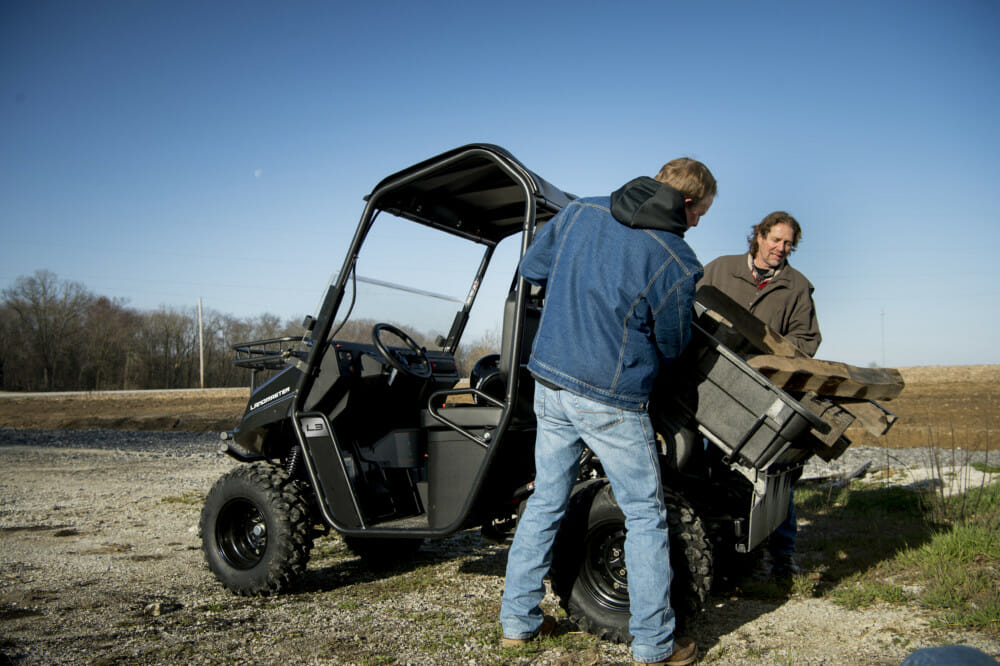 The Landmaster standard lineup will include the L3, L4,L5, L7 and L7x. All models receive the new 30+ features and a best-in-class suspension system except for the L3.
"We wanted to keep a highly affordable, basic 2WD UTV in the mix so we kept the L3 with all the legacy features, but upgraded the decaling to the new 2021 look," said David Piercy, Marketing Director for American Landmaster. "This way, if you just need a basic UTV, we have a solution for you. If you want to step up to a smoother ride with stronger components, advanced electric options and more features, then the L4,L5,L7,L7x are going to be for you."
2021 Landmaster UTV Prices:
2021 Landmaster L3: Starting at $5599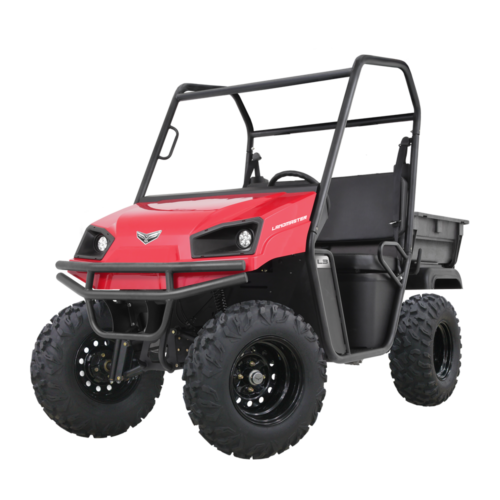 2021 Landmaster L4: Starting at $7499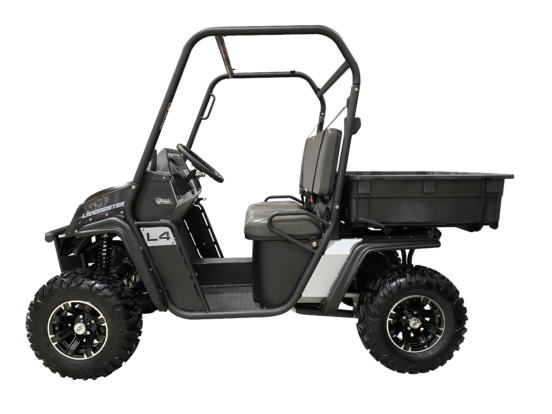 2021 Landmaster L5: Starting at $8,499
2021 Landmaster L7: Starting at $9,999
One of the biggest changes to the 2021 line is American Landmaster's latest suspension setup called the L-ROSS (Landmaster Ride Optimization Suspension System).
"The L-ROSS is specifically engineered to optimize the ride performance for each vehicle," Piercy explained. "This suspension setup is unique to the industry, which combines a super-sport trailing-arm concept with dual-rate shocks, all on an independent suspension platform. These components all work seemingly together to create an ultra-smooth riding experience even when you have the bed fully loaded." Says David. With it's new best-in-class suspension system, Landmaster now offers a super smooth trail-riding machine that also serves as a full utility task vehicle. "Get your work done, and then go have fun on the trails. You'll be very impressed with how smooth the ride is on aggressive trails."
American Landmaster tested their product rigorously at several off-site facilities to ensure their product was safe, reliable, and capable of handling large tasks or trail riding.
"One of our tests was ran through a third party where they drove our UTV continuously for over 6000 miles on a track," said Piercy. "This is way over the average amount of time a consumer uses the product in their lifetime. The results were very impressive. After 6000 miles of continuous driving the engine, chassis, and all the components performed outstanding."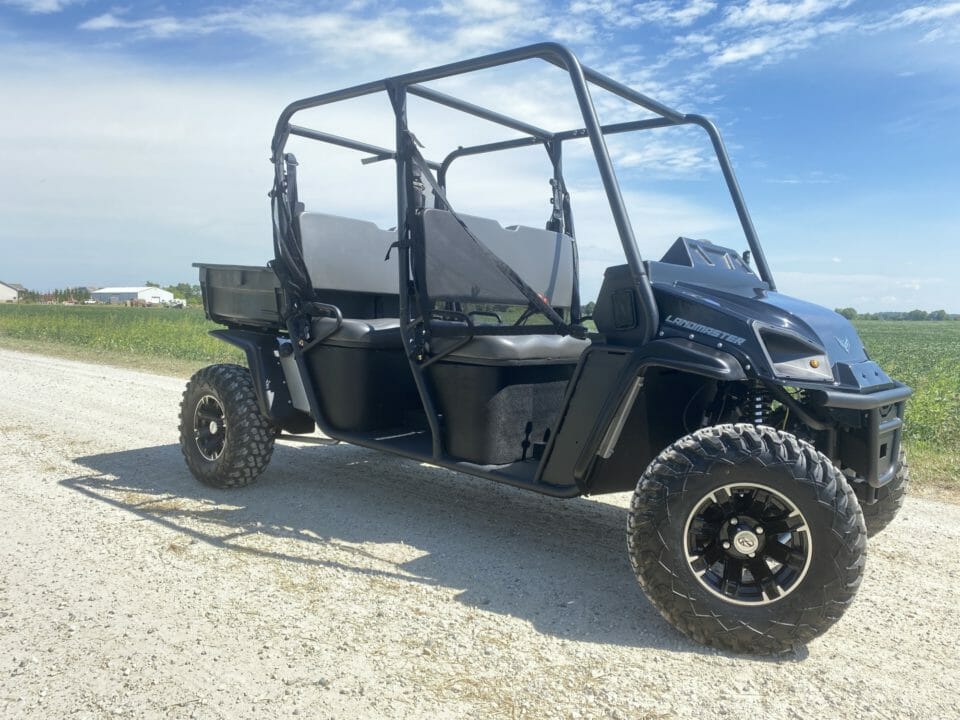 The 2021 two-passenger lineup of UTVs are all listed under $10,000 and available now at dealers across the USA.
"When you look at all the features you're getting in the new Landmaster for under $10,000 it's incredible," Piercy added. "Every other OEM in the marketplace seems to be increasing their prices significantly year after year without a significant increase in value. We want to stay an affordable UTV in the marketplace while providing incredible value to our customers."
For more information, visit AmericanLandMaster.com