The UTVNews team just finished the 2021 Honda Talon Buyer's Guide.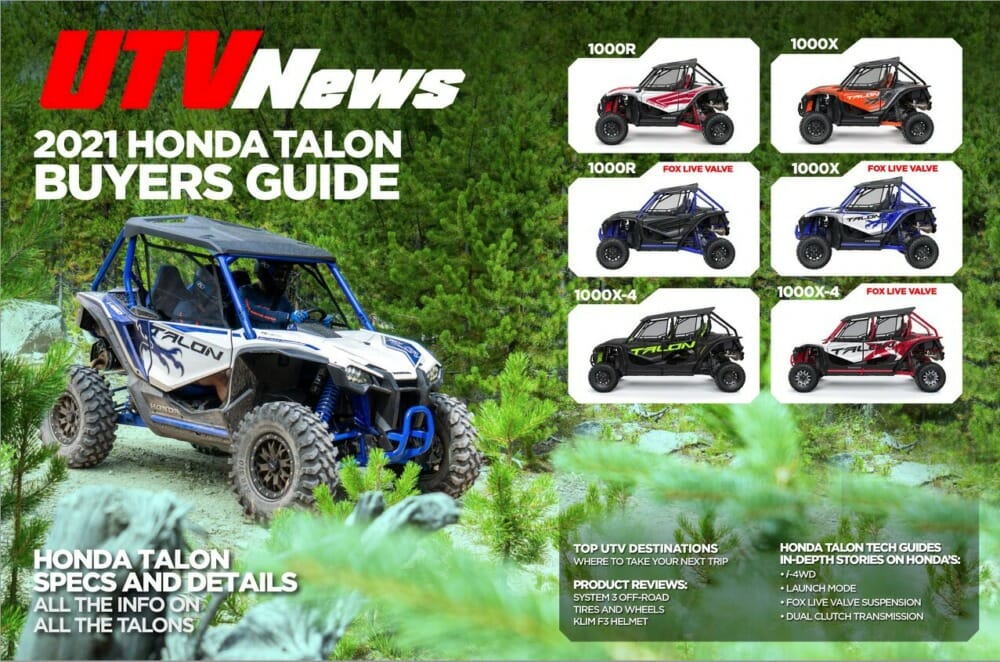 This special digital magazine features all the 2021 Honda Talon model specs, features and benefits. Here are the highlights of what's inside:
UTVNews 2021 Honda Talon Buyer's Guide
All the specs on the 2021 Honda Talon 1000R, 1000R Fox Live Valve, 1000X, 1000X Fox Live Valve, 1000X-4, and 1000X-4 Fox Live Valve.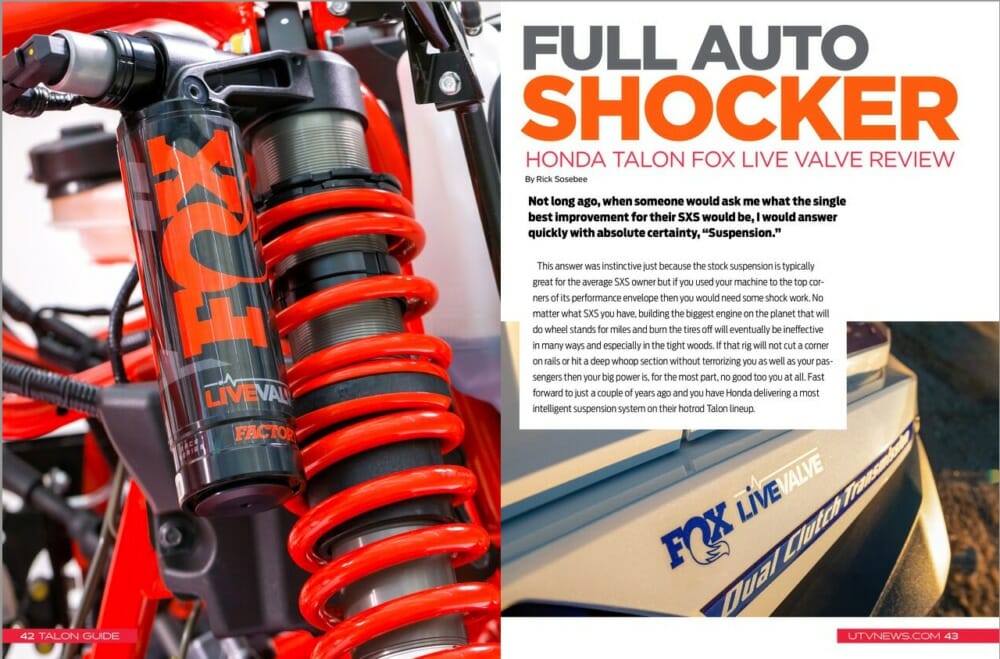 Honda Talon Technology
Dive deep into Honda Talon tech with feature articles on Honda's i-4WD, Launch Mode, Dual Clutch Transmission (DCT), and FOX Live Valve Suspension.
Honda Talon Real World Ride Reviews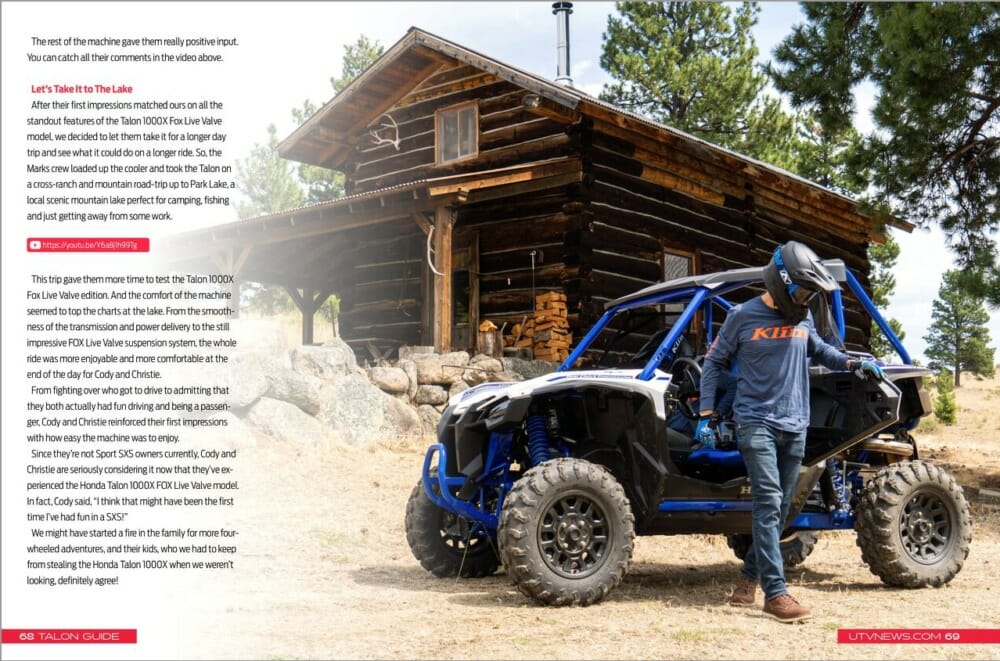 Learn all about the new Honda Talon models ready to take on 2021 plus enjoy our new Real World Rides review of the 2021 Honda Talon 1000X Fox Live Valve model. We took the all-new Talon to the mountains of Montana and let a new real world couple take the wheel for a genuine test of the newest Honda SXS.
UTV Destination Travel Guide
Looking for a road trip idea? Well, we have all the UTV Destinations covered in our Top UTV Destination story. We go from Glamis to West Virginia with the hottest destinations for your next ride.
We test KLIM's F3 Helmet.
Read how System 3 Off-Road's Tire and Wheel package transformed the Talon 1000X Fox Live Valve.
For more information about Honda, visit powersports.honda.com